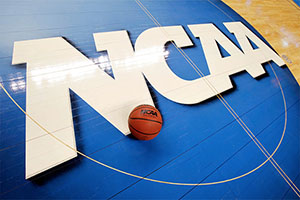 While people are getting very excited about the March Madness 2021 event, a lot can change. While basketball betting fans are feverishly counting the days, hours and minutes to the tournament, the NCAA is juggling a lot of issues.
Some teams might still be forced to sit out this tournament, but there are plans in place if that happens.
When can the NCAA replace teams?
As we know, things are a little bit fluid in the worlds right now. If teams suffer a COVID-19 outbreak, what will happen?
The NCAA will come to a final determination on replacement teams on March 16th at 6pm ET. Up until that points, if a side suffers an outbreak, changes can be made.
However, after this point, there will be no additional substitutions allowed. After this time, if a team withdraws from the tournament there will be no replacement.
If there is a matchup bracket and one of the teams is forced to withdraw, the event will be a no contest. The team that remains in the tournament will advance to the next round.
What happens if an automatically qualified team has to withdraw?
The conference affected by this will have the right to designate a replacement side. This decision will be made based on the criteria they provide to the NCAA. If an outbreak occurs before the bracket is announced, the new side will be seeded on their merits.
If an outbreak occurs after the bracket has been announced, and it happens in a one-bid league, the conference is able to designate another side. However, the team must have achieved seven days of consecutive negative tests for this main travelling party.
If that is met, this side will take on the bracket position of the conference partner who has dropped out.
NCAA Betting Articles - 2021, Week no. 9