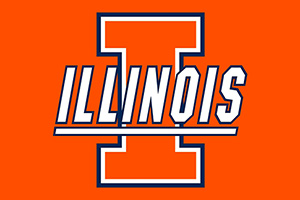 As we move closer to March Madness, teams will be assessing their chances, and wondering if this will be their year. The favourites will be nervous, but for some sides, there is a chance to grasp an unforgettable opportunity.
Illinois is a big name in the college basketball circuit, but they've never grabbed the glory when it matters, but will that change in 2021?
Illinois have never triumphed in the NCAA Championship, but they have made it to the Final Four on a number of occasions. The team progressed to this stage in 1949, 1951, 1952, 1989 and 2005, with 2005 being the only time they made it through to the Championship game.
Yes, the Fighting Illini were runners-up in 2005, losing out to North Carolina by a score of 70-75. All throughout the season, Illinois were ranked number one while North Carolina were deemed number two. These sides were highly tipped to go all the way to the Championship game, and on the day, it was the North Carolina side who grabbed the win.
The winners would go on to field six players in the NBA Draft, while Illinois were left wondering what might have been.
Since that season, it has been a tough time for the Illinois side, who haven't even reached the Sweet Sixteen stage of the NCAA tournament.
The only Last 32 appearances they have claimed since the 2005 final defeat came in 2006, 2011 and 2013. So, it has been a long time since the Fighting Illini were at the business end of March Madness, which is why some think it is long overdue in 2020.
If you think the time is right for the side from Illinois to go all the way, you have the chance with college basketball betting options.