NCAA Basketball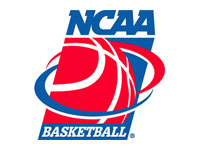 While the NBA is the natural focal point for many people when it comes to basketball, there are plenty of other places where basketball fans can enjoy their favourite sport. One of the most important places for basketball fans comes with the NCAA basketball leagues, with the main one being the NCAA Division 1. There are three top divisions but it the Division 1 that we will focus on.
College basketball was a popular sport from the early 1900s with many colleges squaring off against each other in local rivalries and friendlies. This was quite a feat when you consider that basketball was only created in 1891. The game was devised as a way to keep athletes in fit condition during the winter months without placing them at too much risk of injury. Basketball took off in a big way as the game invented by James Naismith became a very popular sport on campus.
Have a look at our comprehensive March Madness Betting Guide. We encourage you to read this guide if you are new to – or want to know where to wager on the NCAA Basketball tournament.
Bet on the NCAAB 2020/21 Winner
League
Future Bet
Team
Best Odds
Sportsbook
Check out the odds of more basketball future bets in our betting guide.
NCAA
To Win Outright
Gonzaga
4.25
Bet Now
NCAA
To Win Outright
Baylor Bears
4.50
Bet Now
NCAA
To Win Outright
Michigan Wolverines
6.50
Bet Now
NCAA
To Win Outright
Villanova
17.00
Bet Now
NCAA
To Win Outright
Illinois
23.00
Bet Now
NCAA
To Win Outright
Ohio State
23.00
Bet Now
NCAA
To Win Outright
Florida State
23.00
Bet Now
NCAA
To Win Outright
Ohio State Buckeyes
23.00
Bet Now
Please toggle your mobile phone into landscape mode to see additional content.
As an increasing number of colleges took up the sport, rules were defined and there was a need to provide a platform where teams could compete on a regular basis and to have some form of prize to aim for.
The first basketball tournament of note was the NAIA Men's Basketball National Championship, which was first played for in 1937 and continues to this day. This tournament is considered to be of merit for the smaller colleges across the United States and it has been superseded by other college basketball events.
The NIT is still a big event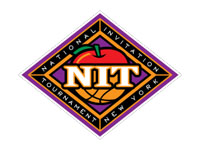 The first event to rival it was the NIT, the National Invitational Tournament, which started in 1938. This event still takes place in the modern era, although there are now two NITS a year. The traditional NIT takes place in March or April at the traditional off-season point of the year. The newer event, which started in 1985, is known as the NIT Season Tip-Off. Both of these events are held at Madison Square Gardens in New York.
While some basketball fans consider the NIT to be the losers tournament, as it is open to teams that fail to make the NCAA Tournament. However, changes to the selection process and a greater focus on the event in recent years have made the NIT a more popular and worthwhile event for all concerned. The pre-season NIT doesn't carry the same stigma as the end of the season event, making it a more enjoyable and engaging tournament for fans.
As of 2013, St John's University from New York City held the most NIT Championships with 6.
There is no doubt though that when it comes to college basketball, the NCAA Division 1 Tournament is what people focus on.
Conferences
At the start of the 2013-14 campaign, there were 32 conferences in Division 1.
Division One Conferences
Logo
Name
Logo
Name
Logo
Name
America East Conference
Colonial Athletic Association
Pacific-12 Conference
American Athletic Conference
Conference USA
Patriot League
Atlantic 10 Conference
Horizon League
Southeastern Conference
Atlantic Coast Conference
Ivy League
Southern Conference
Atlantic Sun Conference
Metro Atlantic Athletic Conference
Southland Conference
Big 12 Conference
Mid-American Conference
Southwestern Athletic Conference
Big East Conference
Mid-Eastern Athletic Conference
Sun Belt Conference
Big South Conference
Missouri Valley Conference
The Summit League
Big Sky Conference
Mountain West Conference
West Coast Conference
Big Ten Conference
Northeast Conference
Western Athletic Conference
Big West Conference
Ohio Valley Conference
Independent
In total, there are 351 schools competing in these 32 conferences.
All of these conferences have their own seasons where teams battle it it out for the honour of being the best team in their conference and to make it through to the NCAA Division 1 Championship. Thirty one of the 32 conferences hold their own post-season tournament to decide who goes through to the NCAA Division Championship with the IVY League placing their champions automatically through.
Teams aim to make their way to March Madness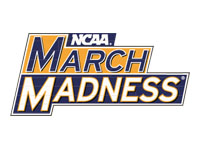 These 32 representatives and an additional 36 teams, invited to the event, make their way through to the NCAA Division 1 Championship which is referred to as March Madness or the Big Dance.
The first NCAA Division 1 tournament was held in 1939 and was won by Oregon. The most recent winners, in the 2012-13 season are Louisville, who defeated Michigan by a score of 82-76. This was the third triumph for Louisville. The team with the most successful record in the NCAA Division 1 Championship is UCLA, with 11 wins.
While NCAA basket all is still considered as being a great breeding ground for talent for the NBA, in some parts of the country, NCAA basketball is more popular than the NBA. This is particularly true in North Carolina or the Upper Midwest where colleges like Indiana, Kentucky and Louisville take college basketball extremely seriously. Given the history of college basketball, it will always remain an integral part of the American sporting circuit.
Please toggle your mobile phone into landscape mode to see additional content.
NCAA Basketball Tournament Winners

| School | National titles | Most recent | Runner-up finishes |
| --- | --- | --- | --- |
| UCLA | 11 | 1995 | 2 |
| Kentucky | 8 | 2012 | 4 |
| North Carolina | 6 | 2017 | 5 |
| Duke | 5 | 2015 | 6 |
| Indiana | 5 | 1987 | 1 |
| Connecticut | 4 | 2014 | 0 |
| Kansas | 3 | 2008 | 6 |
| Villanova | 3 | 2018 | 1 |
| Cincinnati | 2 | 1962 | 1 |
| Florida | 2 | 2007 | 1 |
| Louisville | 2 | 1986 | 0 |
| Michigan State | 2 | 2000 | 1 |
| North Carolina State | 2 | 1983 | 0 |
| Oklahoma State | 2 | 1946 | 0 |
| San Francisco | 2 | 1956 | 0 |
| Arizona | 1 | 1997 | 1 |
| Arkansas | 1 | 1994 | 1 |
| California | 1 | 1959 | 1 |
| City College of New York | 1 | 1950 | 0 |
| Georgetown | 1 | 1984 | 3 |
| Holy Cross | 1 | 1947 | 0 |
| La Salle | 1 | 1954 | 0 |
| Loyola (Ill.) | 1 | 1963 | 0 |
| Marquette | 1 | 1977 | 1 |
| Maryland | 1 | 2002 | 0 |
| Ohio State | 1 | 1960 | 4 |
| Oregon | 1 | 1939 | 0 |
| Stanford | 1 | 1942 | 0 |
| Syracuse | 1 | 2003 | 2 |
| UNLV | 1 | 1990 | 0 |
| Utah | 1 | 1944 | 1 |
| UTEP | 1 | 1966 | 0 |
| Virginia | 1 | 2019 | 0 |
| Wisconsin | 1 | 1941 | 1 |
| Wyoming | 1 | 1943 | 0 |