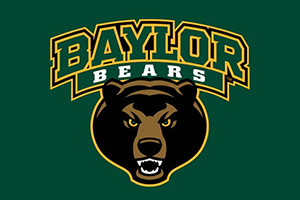 Another of the hotly tipped sides as we make our way towards 2021's March Madness is the Baylor Bears. This is a team whose greatest moments lie in the past, but who are also looking forward to the immediate future.
The golden period for the Baylor Bears came in the aftermath of the Second World War. The team qualified for the NCAA Tournament for the first time in 1946. They quickly established themselves as a side to look out for, and made it all the way to the Final Four in 1948 and 1950.
The 1948 side make it through to the Championship game, but they fell to the Kentucky Wildcats by a score of 58-42. Two years later, Baylor were back at the business end of the tournament but would narrowly lose to the Bradley Braves by a score of 68-66 in the Final Four.
It would be a long until time until Baylor returned to the latter stages of the tournament. The only other campaigns of note, where the Bears made their way through to the Elite Eight, was 2010 and 2012.
There is no doubt a level of frustration about the cancellation of last year's March Madness event. Heading into what would have been last year's premier tournament, Baylor held a 26-4 record for the regular season and were 15-3 in the conference. This is the most wins Baylor has achieved in the conference season, but of course, any hopes of March Madness success were thwarted.
This could provide an added level of incentive and impetus to Baylor as we head into the March Madness of 2021. The team's overall record is not one that will persuade many basketball betting fans of their value.
However, we all know reputations mean nothing, and it is what happens on the court in the present day which matters. This could be the year Baylor make it back to the Final Four, a place they haven't visited in more than 60 years.
NCAA Betting Articles - 2021, Week no. 9