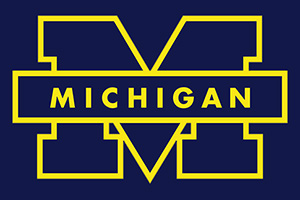 At this stage of March, many basketball teams will think they have a chance of success in the upcoming March Madness event. This is one of the most exciting times of year for everyone involved with college basketball.
At this point, coaches, players and even people placing college basketball bets will think they have a chance of winning. Of course, very few people and teams know what it feels like to be a success, but the Michigan Wolverines have tasted glory before.
The Wolverines are one of the top tips for the 2021 March Madness, and they have one NCAA Championship to their name. In 1989, the Wolverines clinched the title with an 80-79 overtime victory against Seton Hall.
The Wolverines also know the bitter taste of defeat when it comes to the NCAA Championship. On six separate occasions, they have fallen at the final hurdle. Some of the records for these years have been vacated due to a scandal, but on the court, the Wolverines made it to the final, only to lose, in 1965, 1976, 1992, 1993, 2013 and 2018.
Michigan has a proud history of sending players to the NBA. In total, 61 Michigan players have been drafted to the leading professional basketball league in the world. 28 of these players have been selected in the first round of draft picks, and two players from Michigan have been drafted first. Cazzie Russell and Chris Webber caught the eye while playing in Michigan, and went onto bigger things in the professional game.
With a strong showing in 2018, and the gap year of 2020, there will be plenty at Michigan who believe they have what it takes to go deep in the 2021 NCAA tournament. If you think they have what it takes in March Madness, now is the ideal time to back them.
NCAA Betting Articles - 2021, Week no. 9