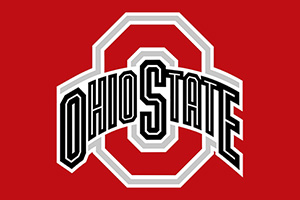 There is no denying that one of the pillars of success in a basketball tournament is timing. The best team all year will end up with nothing if they fail to shine in the few weeks or the month that the tournament is taking place.
As March Madness 2021 edges closer, the Buckeyes are losing form at the wrong time. Their ranking is drifting and money is not being placed on them in the manner it was with respect to basketball betting.
However, while you want to enter March Madness in a confident manner, it only really matters what happens when the action begins. This is why the Ohio State Buckeyes will appreciate they need to do better, but they won't be panicking just yet.
The Buckeyes have tasted glory once in the NCAA Championships, back in 1960. You might think this means they are long overdue to win it again!
They have been losing finalists on four occasions. Once in 1939, and then in 1961, 1962 and most recently in 2007.
The start of the 1960s was the glory period for the Buckeyes, making it to three NCAA Championship matches in a row. There will be frustration felt at missing out in two of these finals, but the level of consistency displayed by the Buckeyes must be a source of pride for all connected with the team.
In total, Ohio State has made it to the Final Four on 11 occasions, so they are a team that knows what it takes to reach the business end of the college basketball season.
Perhaps the Buckeyes have ran out of steam before the tournament begins, or perhaps they are keeping a little something in reserve. This might give them the push they need to play to the end when it really matter this spring.