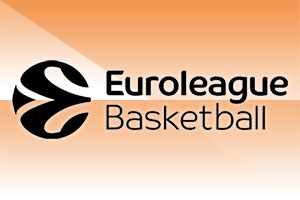 CSKA Moscow have already booked their place in the Final Four of the EuroLeague. By the end of Tuesday 4th May, we will know the complete line-up. This means three teams will be triumphant today, and three teams will be despondent.
We have already previewed the clash between Anadolu Efes Istanbul and Real Madrid. This is the first game of Tuesday night in the EuroLeague, but there are two other games.
Like the clash in Turkey, these two ties are level at 2-2, and moving into the final game of a five-match series. Therefore, it is a do-or-die night, and we are sure to see a lot of excitement unfold.
AX Armani Exchange Milan vs. FC Bayern Munich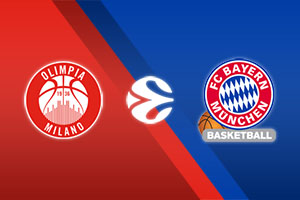 Much like the tie being settled in Turkey, this is a series where home-court advantage has been crucial. The Italians won the opening games of the series, taking a 2-0 lead to Germany. However, Bayern battled back, with a spectacular comeback showing the resolve of the side from Munich.
Bayern were 13 points behind, but they pulled it back, winning by a score of 82-65, that takes us to this massive clash in Milan on Tuesday night.
At this stage, no team has battled back from a 0-2 deficit and progressed in a five-game series in the EuroLeague. Real Madrid might do it in the earlier tip-off, but if FC Bayern Munich achieve a stunning turnaround, they will be, at worst, the second side to achieve this in the EuroLeague.
Milan of course, will be determined to ensure that doesn't happen. We are all set for a fantastic evening in Italy on Tuesday.
FC Barcelona vs. Zenit St Petersburg
This tie has been different from the other clashes which are currently sitting at 2-2. There have been away victories in the series, with both Barcelona and Zenit notching a road win. Of course, that also means that both sides have suffered a home defeat too, which is why FC Barcelona will be wary about this game.
Yes, the regular season winners will believe they have everything that is required to win a game at home and book a spot in the Final Four, but there are no guaranteed. Zenit only have to consider their triumph in Catalonia last week to know this isn't an impossible mission.
If you love drama and excitement, you won't find many better occasions than Tuesday in the EuroLeague. Having three ties out of four go to the fifth and final game means so much remains at stake.
European basketball betting fans have plenty to enjoy this week, with three EuroLeague clashes on Tuesday likely to be the highlight for many sports fans. Don't miss your chance to have your say om who reaches the EuroLeague Final Four.