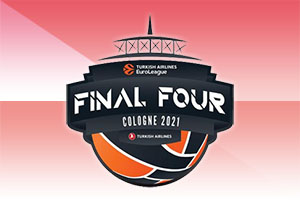 The day has finally arrived, the 2020/21 EuroLeague Final Four is set to get underway, and we could not be more excited. If you are a European basketball betting fan, this is the time to finalise your bets, and get set to put your money where your mouth is.
We have already discussed the opening game of the Final Four, with CSKA Moscow and Anadolu Efes Istanbul tipping off first on Friday evening. Once that game is done and dusted, we switch to the second tie, and there is sure to be a lot more excitement.
FC Barcelona vs. AX Armani Exchange Milan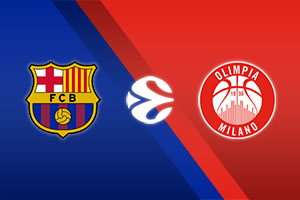 While the opening Final Four game is a re-run of the most recent EuroLeague Championship game, this clash is something different. The first game sees teams who know this stage of the tournament well, with many squad players and coaches able to recall how it feels to play these games.
This isn't the case for Barcelona vs. Milan.
This is the first time Barcelona have reached the Final Four in seven year. For Milan, the wait has been considerably longer, returning to this forum after a 29-year absence. The Italians haven't won the EuroLeague since 1988, which means a generation, perhaps even more, of Milan fans haven't witnessed their team triumph in Europe's top basketball competition.
With this in mind, it is perfectly understandable there will be nerves on display this Friday night. Both teams toiled to get here, with their Playoff games taking five matches. Don't be surprised if this is a cagey affair.
The fear of losing is strong
After all, if you wait so long to return to the semi-final stage, the last thing you want to do is fall at this hurdle. There is an incentive for teams to go out and win this game, but the fear of losing might be too high for some players in this clash.
However, there are big players on both teams who should know how to be at their best when the pressure is on.
There are friends on either side
Milan has players who know Barcelona well, with Malcolm Delaney turning out for the Catalan club last season. Sergio Rodriguez is a Spanish national team player, and will know many of the Barcelona players well. Of course, there is no space for friendship at this stage of a basketball competition, or indeed any sporting event.
When players reconvene on the international circuit, they want to hold the upper hand over their rivals, so that will be an added element to this clash. Not that a Final Four tie needs added spice to make it interesting, but anything which helps players find an extra level to their play is going to help in the long-term.
In the regular season, Barcelona came out on top both times. The Catalan side have a mean defence, which was operating at full level in the 56-72 win over Milan in March. How Barcelona defends, and how Milan responds to that defensive work, might be the factor which decides this Final Four clash.