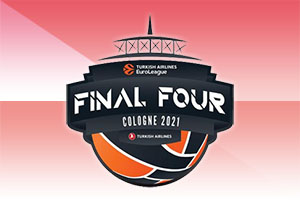 We're nearly there.
The wait has been long but by the time this weekend is over, the EuroLeague champions for 2020/21 will be known, and we will be looking back on what we hope is a rather exciting Final Four in Cologne.
As you know by now, all four teams are in action on Friday.
The first of the Final Four games to be played on Friday is:
CSKA Moscow vs. Anadolu Efes Istanbul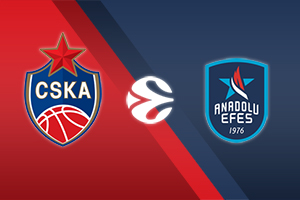 This game is highly charged, as it replays the most recent EuroLeague Championship game. We all know 2020 was a blank year when it comes to the end of the leading European basketball tournament, but 2019 isn't that far away.
In that game, the Russians came out on top, and their pedigree at this stage of the tournament will see many people cast them as favourites. If you are a European basketball betting fan, you might not think the odds associated with CSKA Moscow are too appealing, but if you are looking to back a team who is likely to win, you won't be far off by placing your money on the Russians.
That isn't to discount Anadolu Efes though. The Turkish side have been in excellent form all season, and they have the EuroLeague MVP in their ranks.
Anadolu have the MVP
Point guard Vasilije Micic has been a crucial component of the Turkish side's drive this season. He is ranked fourth in scoring for EuroLeague players this season, with 16.3 points per game, and ninth when it comes to assists. Micic has an average of 4.8 assists, and as you would expect, he leads the way for Anadolu in both counts.
Micic can claim to be the only EuroLeague player to score a minimum of 70 three-point shots and at least 100 two-point shots and free-throws. When you have a player who is a potent threat in so many parts of the basketball court, you have a chance of winning; and this is what Anadolu will bank on as we head into Friday's game.
Will there be a lot of points in this game?
While semi-finals are often cagey affairs, which means there might not be a lot to separate these teams, we are hopeful there will be a lot of excitement. This is a clash between the two highest scoring teams in the EuroLeague.
CSKA Moscow have averaged 84.4 points per game, topping the records, and Anadolu Efes have notched an average of 84.1 points per game. If this is maintained, the first EuroLeague Final Four game in Cologne on Friday could be a cracking match.
In the two games between the sides, there is a convincing win for each side, so who knows how this game will go. The Russians hold the upper hand over Anadolu in recent history, but a 100-70 thumping of CSKA in March of this year will surely provide the Turkish team with the confidence they need heading into this clash.