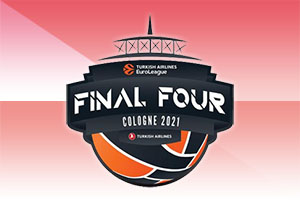 We all know the big-name players who will impact the Final Four this week, but who are the sleeper names? If you're a European basketball fan, make sure you check out the squad stars who will turn the games this week.
What impact will Pau Gasol have?
The capture of Pau Gasol for this campaign might be viewed as a psychological boost, as opposed to one that makes a direct difference on the basketball court.
Gasol is yet to have any genuine impact on the EuroLeague this season, although he did deliver 7 points and 4 blocks in Game 5 of the Playoffs. However, his presence and experience in the dressing room is likely to be noticed by his team-mates.
If Gasol boosts the belief of his team-mates to an extent that they achieve EuroLeague success without too much of a helping hand from Pau on court, it will be a more than justified signing for Barcelona.
Janis Strelnieks will drive CSKA Moscow
One of the biggest things in the Russian sides favour is that they know what it takes to win the EuroLeague. They have considerable experience in this competition, and their squad has a great collection of winners medals.
One player who knows how to win a basketball game is Janis Strelnieks, and he has been a modestly used by influential player of late for the Russians. When you have a team of 13 different starters over the course of a season, you know your squad is crucial.
Janis Strelnieks has only started three games this season for CSKA, but two of these three starts came in the Playoffs. This might be the first Final four for the player, an area where he lags behind some younger team-mates, but don't be surprised if he is involved in the thick of things this week in Cologne.
Sertac Sanli grabs points opponents don't expect
One thing about Anadolu Efes Istanbul is that they have a lot of players who damage their opponent. This means the key players are often heavily guarded. This doesn't concern Anadolu though, because they also have a selection of players who fly under the radar who are more than capable of bagging points that split teams.
Sertac Sanli has reached double figures in more than half of his 20 appearances. This is the sort of return that ensures teams win basketball games, and Anadolu will look to Sanli to achieve something similar in Cologne.
And of course, if their rivals give Sanli the respect he deserves, this might create a gap for one of the more established scorers to punish them.
Milan will look to keep things tight
Jeremy Evans has plenty of experience in defensive play, and his knowledge will likely be a key factor in any success Milan achieve in Cologne this week. He might have been a late addition to the Italian side, but he is more than capable of snuffing out opponents at crucial points of play.
Milan will need a squad to sparkle to come out on top in Cologne, but who is to say they cannot?