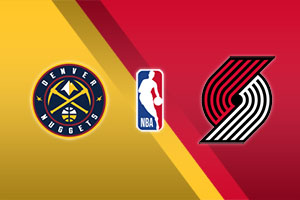 The Nuggets (47-25) looked like one of the strongest underdogs for this year title, but Murray's serious injury changed the situation largely.
Now, Denver is called upon to find answers without its main point guard, at the same time that Jokic continues to show everyone why he is considered the main candidate for the regular season MVP award. An encouraging sign for coach Mike Malone is the impressive performances of the talented guard/forward Porter. With 48.5%, it is the 4th most effective team in the league.
With a full quality roster this season, the Blazers (40-32) and Lillard seem ready to lead them to… big things to the playoffs. Terry Stotts's team remains last in the assists category, but is 6th out of 7.25 m. with a percentage of 38.5%.
Our free Denver Nuggets vs. Portland Trail Blazers tip: Money Line, Portland Trail Blazers (away) Win Bet Now!
Denver Nuggets vs. Portland Trail Blazers Odds
Tip-off
Home Team
Away Team
Book
Home Odds
Away Odds
Home Win
Away Win
Under
Over
This basketball odds comparison table refreshes every two minutes.
23/05 04:30
Denver Nuggets
Denver NuggetsDEN
vs
Portland Trail Blazers
Portland Trail BlazersPOR
1.87
1.83▲
1.95
2.00▼
-1.5 1.95
-1.5 1.91▲
-1.5 1.8
-1.5 1.91▼
O 227 1.91
U 227 1.91
1.88
1.83▲
1.95
2.02▼
-2 1.92
-2 1.96▼
-2 1.9
-2 1.86▲
O 227.5 1.94
U 227.5 1.88
1.83
2
-1.5 1.91
-1.5 1.91
O 226.5 1.91
U 226.5 1.91
Please toggle your mobile phone into landscape mode to see additional content.
Basketball Betting Odds, Tips and Predictions