The games have been coming thick and fast in the Final 8, but the break of Game 3 allows us to take stock. One tie will definitely make it to a fourth game, but by the end of Wednesday evening, we will have a clear view over how the rest of this stage pans out.
On Wednesday 28th April, the game is:
FC Bayern Munich vs. AX Armani Exchange Milan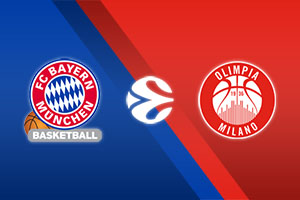 The Italians look to be in a comfortable position heading into the third game of this series, but they haven't had things their whole way as of yet.
AX Armani Exchange Milan 2-0 FC Bayern Munich
The two scores so far have been:
AX Armani Exchange Milan 79 – 78 FC Bayern Munich
AX Armani Exchange Milan 80 – 69 FC Bayern Munich
In the first game, Milan bounced back from being 19 points behind to narrowly win, but the second game was easier, while still being a rough challenge. A first quarter scoring run of 20 points created a position of strength for Milan, and while the Germans battled hard, they never got close to making it a contest.
Kevin Punter grabbed 20 points in the win, while Sergio Rodriguez, Shavon Shields and Zach LeDay offered 13, 12 and 10 respectively. Wade Baldwin IV once again performed strongly for Bayern, grabbing 23 points in the loss. The hosts need him to have a massive game on Wednesday night.
On Wednesday 28th April, the game is:
Zenit St Petersburg vs. FC Barcelona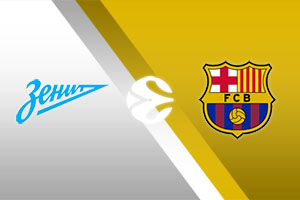 The eighth ranked team in the EuroLeague shocked the regular season winners with an away win in the opening game of this tie.
FC Barcelona 1-1 Zenit St Petersburg
The two scores have been:
This is the tie that stands apart, because after two rounds, it was the only tie with an away victory. Therefore, we know that this tie will go to a minimum of four games, so this clash in St Petersburg isn't going to be a decider, no matter what happens.
FC Barcelona 74-76 Zenit St Petersburg
FC Barcelona 81-78 Zenit St Petersburg
It took overtime but FC Barcelona bounced back from the first game loss to narrowly defeat Zenit on Friday. With Zenit hosting two games this week, they will fancy their chances of progressing, but of course, FC Barcelona topped the regular season table and know they can come out on top.
Brandon Davies grabbed 22 points in the win, while Cory Higgins chipped in with 15 points. Kevin Pangos was a huge player in the defeat, scoring 23 points. If Pangos delivers again this midweek, Zenit could pull off a massive shock.