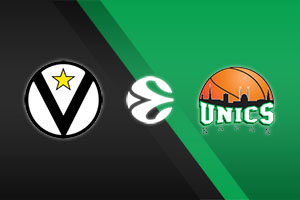 Tonight is the night when it comes to the EuroCup Semi-Final. This is Game 3 in the remaining game of this stage, and it is truly a winner takes all clash.
We've already looked at the Bologna team, with Milos Teodosic the star name who could make all the difference in the big clash. Now, we look at the UNICS Kazan and see what players could be the difference between winning and losing.
Jamar Smith has been in fine form
Jamar Smith, the US Guard, has been in excellent form for UNICS Kazan throughout this season. The 34-year-old has delivered 318 points this season, in just 19 games. This leaves Smith with an average of 16.7 points per game, and he has been a driving force for Kazan throughout this campaign.
In the Semi-Finals against Bologna, Smith has already notched 30 points in the two games. However, his highest scoring performance came in the defeat, while he provided a more modest points return in the game which UNICS won. He won't mind another modest showing on Wednesday night as long as his team wins!
In the first game, Smith provided 22 points, even though the Italian side were to eventually win a narrow game. In the second match, only eight of Kazan's points came from the US guard, but they had enough about them to win.
This was the match that saw Bologna lose for the first time this season, and it could be the match that places doubt in the Italian side's mind. Losing one game in 21 is a fantastic record, but knowing that a loss in your next match ends your season with nothing to show for it must weigh heavy on this mind.
It is this pressure that Smith, and his team-mates, must capitalise on in the deciding game of the EuroCup Semi-Final.
Isaiah Canaan can deliver!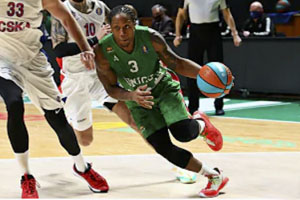 Isaiah Canaan has also had a tremendous season for UNICS Kazan. The 29-year-old US guard has notched 307 points in 21 games. His average points per game comes in at 14.6. This is below Smith's record for the season, but with two players delivering time and time again, it is no surprise to see UNICS venture so far into the EuroCup.
In the two Semi-Final games so far, Canaan has offered up 28 points. He provided 9 points in the loss, but in the game that Kazan won, Canaan provided 18 points. He was a key figure on the night, and a large part of the reason we have a third game in this series.
If these two American players connect and find form, there is a strong chance UNICS Kazan can pull off a big shock in the Semi-Final stage.