Finals are sometimes cagey affairs, with both sides fear of losing being the most dominant force. This wasn't the case in the opening game of the EuroCup Finals, in France, with Tuesday night seeing an explosive game take place.
AS Monaco 89 – UNICS Kazan 87
The next game in the EuroCup Finals takes place on Friday 30th April:
UNICS Kazan vs. AS Monaco
Kazan is at home, and obviously, they need to win the game. If they fail to do so, AS Monaco will be crowned EuroCup Champions.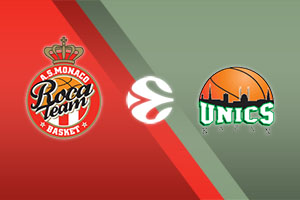 If you are looking for a quick overview of how this game went, the lead changed hand 10 times in the final quarter. Also, the game went all the way to wire, and it was genuinely in the balance until the death.
Monaco took the vital lead with 27.6 seconds left on the clock, with Marcos Knight being the man who put the French side ahead for the last time. Mathias Lessort showed his value to the team with a couple of fantastic displays towards the end of the game.
One of the key players on the night for Monaco was Rob Gray, who offered 23 points in the win. Lessort showed himself capable of big plays at either end of the court with 17 points, while Dee Bost delivered 16 points and 6 assists in the win.
The away side had some big displays in France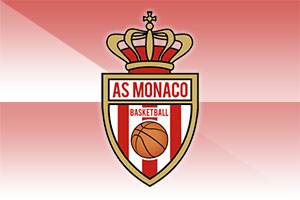 In a game that was so close, it will not surprise you to learn that UNICS Kazan had some players delivering big displays. Artem Klimenko notched 22 points, which is a career high for the player. Jordan Theodore provided 15 points and 8 assists for UNICS, so there is a platform to build on when Friday night rolls around.
The home-court advantage has been snapped up by Monaco, and now all eyes fall on UNICS Kazan to see if they can take advantage of playing in familiar surroundings.
UNICS must win on Friday or it is all over
The unusual nature of this season means that Kazan has the home-court advantage overall, but you wonder if switching the opening game will have cost them. Now, Monaco has something to hold on to, and the pressure is firmly on Kazan.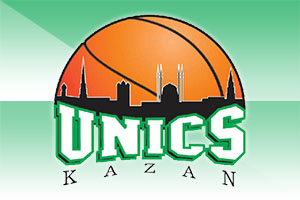 Yes, Monaco has plenty to play for on Friday night, and they will be determined to clinch the trophy without the need for a third game. However, it is an all or nothing game for UNICS, who simply must win on Friday night, or they'll feel the season has been a crushing blow.
A Kazan win doesn't give them any glory by itself, they know they'll need to follow it up with another win, but the hosts must clinch victory on Friday evening, or the first ever French winner of the EuroCup will be unveiled.
If you are interested in European basketball betting, the next few days are going to be highly interesting.