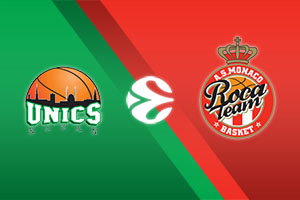 This is the time to get excited, and if you're a European basketball betting fan, make sure you place your bets in time for the EuroCup Finals starting. There has been a lengthy build-up, but it all comes down to these games.
Game 1 of the EuroCup Finals takes place today, with the fixture being:
AS Monaco vs. UNICS Kazan
Both sides will believe they can come out on top in these games, and basketball fans have a lot to enjoy in the next few days.
Points often mean prizes in European basketball
There are many things fans love about basketball, but points win games, and get people cheering. The top scorer in this season's EuroCup so far is involved in the final.
Jamar Smith from UNICS Kazan has notched 342 points so far. However, he is not the leader when it comes to Points Per Game.
Jaka Blazic, from Cedevita Olimpija Ljubljana, has scored 306 points in 16 games, giving him a record of 19.13 points per game over the season so far. Smith has a record of 17.10 points per game this season, over his 20 games.
Smith is currently fourth in the ranking, but he won't be too worried about that as long as his side comes out on top in these games.
Rebounds are a crucial component in modern games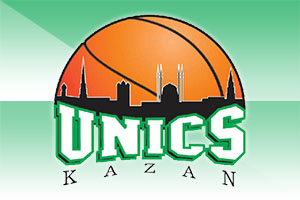 When it comes to total rebounds, Jordan Morgan from UNICS Kazan has grabbed 145 rebounds, which is the highest figure in the tournament. However, he is not top of the rankings, he is currently third in rankings for total rebounds.
Alpha Kaba, from Nanterre 92, has a total of127 rebounds, but over his 15 games, this provides him with an average of 8.47 rebounds per game. For Morgan, his record is 6.90 per game, which is why he trails behind in the rankings.
Assists matter in every game
When it comes to rankings for assists, you have to come all the way down to 10th to find a player from the teams in the final. Dee Bost is 10th, with a total of 88 assists this season, which is an average of 4.4 assists per game.
Manta Kalnietis, from Lokomotiv Kuban Krasnodar, tops the table with an average of 7.11 assists per game, and 128 in total. Milos Tedosic from Virtus Segafredo Bologna is second, with an average of 6.95 assists per game, even though he has the highest number of assists this campaign, with 132.
Who performs well in the Index Ranking?
Mathias Lessort, from AS Monaco, is fifth in the Index Ranking. He holds an Index Rating of 371 and an average rating of 17.67 per game. Jaka Blazic leads the way, with an average of 19.50 and 312 points in total.
Jamar Smith is ninth, with an average of 16.85 and a total of 337.
There are plenty of big players who have performed well throughout the season, but will they shine bright in the EuroCup Finals?