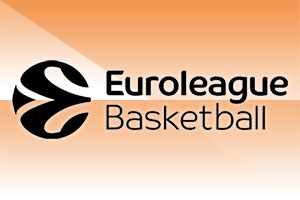 Never mind Good Friday, this looks as though it is going to be a tremendous Tuesday in the EuroLeague. There are seven games on offer, and while the action takes a slight breather on Wednesday night, there are still two games to look out for in the middle of the week.
Therefore, basketball betting fans have the chance to enjoy a fantastic start to this midweek bevvy of action.
Zenit St Petersburg vs. CSKA Moscow
Eighth plays second in this game, which means things couldn't be more prestigious or important between these EuroLeague adversaries. There is no need to worry about Russian rivalries though, not when there is so much at stake with respect to the Play-Offs. The host know they cannot afford to slip, while CSKA want to book their spot, and home-court advantage, as soon as possible.
Crvena Zvezda mts Belgrade vs. AX Armani Exchange Milan
In second bottom place, Belgrade isn't playing for much on Tuesday night, but Milan has a massive night ahead of them. The Italians are currently in the final home-court advantage spot in the table, and they will be determined to guarantee that as soon as they can. On paper, it's an away win all day long, but are Milan struggling with the pressure?
Panathinaikos OPAP Athens vs. TD Systems Baskonia Vitoria-Gasteiz
The Greeks are way off the pace but Baskonia are currently just outside of the Play-Off spot. With three games to go, there is no need for them to panic, but a loss here could be a disaster for their hopes. Therefore, expect to see the away side come with energy and desire, but that's always expected from the hosts in Greece.
Maccabi Playtika Tel Aviv vs. FC Barcelona
With home-court advantage guaranteed, will FC Barcelona be motivated for this game? They will still want to top the table, but they would only be human if their mind wandered to the next round of the competition. Maccabi could take advantage of any slackness in their opponents, but this remains to be seen.
Real Madrid vs. Anadolu Efes Istanbul
Seventh plays third, and there is so much to play for in Madrid on Tuesday. The away team are looking to claim home-court advantage, while the Spaniards are desperate to remain in the Play-Off zone. Real have a slight advantage over the chasing pack, but this game against a team with every reason to push hard for the win will be a test.
Zalgiris Kaunas vs. ALBA Berlin
With Augustine Rubit testing positive for COVID-19, the Zalgiris preparations for this clash have been disrupted. ALBA Berlin will be glad to get this season finished.
FC Bayern Munich vs. Fenerbahce Beko Istanbul
This game sees fifth play sixth, and they both have a 19-12 record. The importance of a win cannot be stated enough, for either side.