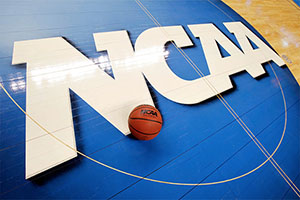 Unless they happen to your team, everyone loves a sporting upset. This lies at the beauty of March Madness, and there will be many basketball betting fans hoping they can sniff out a shock in the 2021 NCAA tournament.
In the first round, there are a few games that are likely to catch your eye.
Winthrop to shock Villanova?
Villanova are usually one of the most dependable teams in college basketball, and it takes a brave person to go against the Wildcats. However, we all know that this is not an ordinary team, and sporting upsets happen more regularly right now.
The Wildcats have struggled with the pandemic, and they have endured another of Covid-related pauses. This means the team hasn't built any momentum over the campaign.
The Wildcats have also suffered because of injury. Collin Gillespie is a crucial player, but thanks to a knee injury, he will not be involved with the action. The Wildcats still have many great players on their roster, but in a tournament like this, the loss of a star player often hampers a team's chances.
Winthrop has a strong season, and their consistency gives you some confidence in them. The Wildcats start as favourites, but it might not take a lot to rock of them their confidence, and if this happens, the Eagles could swoop in for a shock.
Have a look at our comprehensive March Madness Betting Guide. We encourage you to read this guide if you are new to – or want to know where to wager on the NCAA Basketball tournament.
Utah State to overcome Texas Tech?
Many people struggle to accurately gauge how Texas Tech are performing. They come from a very tight conference, and in many other divisions, they would sweep most teams away. However, at times, they were very strong, and it is easy to see why a lot of people think Texas will go a long way in this year's event.
However, if the Tech doesn't fire on all cylinders, they might find they are in for a torrid time. This is because Utah State have a very strong defensive set-up. They don't give up points that easily, and this is the bedrock of tournament success for many sides.
How teams deal with pressure is going to be central to what happens, and there are question marks as to whether Texas Tech can fight their corner if the chips are down.
These two games give college basketball betting fans a lot to think about.