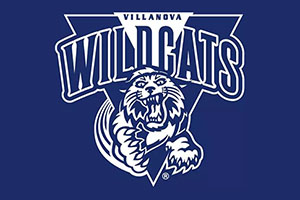 The Wildcats are one of the teams mentioned with a chance of success at the 2021 March Madness, and it is easy to see why. This is a team that has three NCAA National Championships, and two of these have come in the last five years.
Overall, the Villanova wins have come in 1985, 2016 and 2018.
With this sort of form, it is easy to see why college basketball fans consider them as one of the teams to watch for this year's event.
The 1985 Wildcats season still stands in history. The team was ranked as 8th seed going into the tournament. Their triumph was the lowest seed to win the Championship, and this hasn't been defeated this year. Will 2021 be the year that the Wildcats lose this bit of history?
There is also a strong narrative to the 2016 SUCCESS. This game went to the wire, and it has been dubbed "The Perfect Ending". Only two NCAA Championship games have been won with a buzzer beating shot, and the 2016 final was one of them. Kris Jenkins is the name in the history books for changing the outcome of the Championship at the death!
In total, the Wildcats have reached the Final Four on six occasions. The years they reached this stage without winning the tournament are 1939, 1971 and 2009. The only year the Wildcats finished runner-up in the NCAA tournament was 1971.
These six appearances in the Final Four sees the Wildcats ranked 13th in the all-time records.
Kyle Lowry, of the Toronto Raptors, holds the record for the most games played, and the most minutes, in the NBA for a former Villanova player. The accolade of most NBA points scored in the NBA for a former Villanova player goes to Paul Arizin. Arizin scored 16,266, all for the Philadelphia Warriors, between 1950 and 1962. Arizin has been recognised as one of the greatest NBA players of all time.