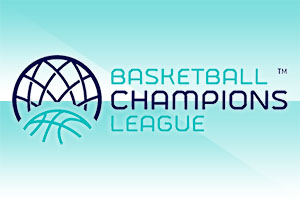 Time to review the fourth and last quarterfinal of the BCL Final-8, which is being held in Novgorod, Russia.
A historic day for the Israelis of the Greek coach Stefanos Dedas; they will play for the first time in their history in the Final-8 of the BCL, and they want to become the first team from Israel to reach the semifinals!
On the other hand, if Burgos wins tonight, it will be just the second team in the BCL history to reach the semifinals for a second consecutive season. Monaco is the other.
Holon has made so far in the tourney 41% of their three-pointers. The Israelis are also second in the average number of three-pointers per game this season, with 10.8. Behind only from Brose Bamberg.
Burgos has the best defensive rating in the tournament, as they concede only 1.02 points per possession. The trophy-holders keep their opponents at just 41.4% in the field and are leaders in the league in this statistical category.
Holon's Isaiah Miles is first in total three-pointers in this year's BCL, with a total of 37.
Burgos' Jasiel Rivero has won 90% of his BCL play-offs, and this is the highest winning rate among players with at least five postseason appearances. The tall man from Cuba averages 14 points and 9 rebounds this year.
Our free Hapoel Holon vs. San Pablo Burgos tip: Money Line, San Pablo Burgos (away) Win Bet Now!
Hapoel Holon vs. San Pablo Burgos Odds
Tip-off
Home Team
Away Team
Book
Home Odds
Away Odds
Home Win
Away Win
Under
Over
This basketball odds comparison table refreshes every two minutes.
06/05 19:00
Hapoel HolonHOL
vs
San Pablo BurgosSPB
3.05
2.75▲
1.35
1.40▼
+5.5 1.8
+5.5 1.83▼
+5.5 1.86
+5.5 1.83▲
O 165.5 1.83
U 165.5 1.83
3.15
2.85▲
1.36
1.42▼
+5 1.97
+5 1.98▼
+5 1.83
O 165.5 1.86
O 165.5 1.90▼
U 165.5 1.94
U 165.5 1.90▲
3.1
2.75▲
1.35
1.44▼
+5.5 1.83
+5.5 1.91▼
+5.5 1.91
+5.5 1.83▲
O 166.5 1.9
U 166.5 1.85
Please toggle your mobile phone into landscape mode to see additional content.
Basketball Betting Odds, Tips and Predictions