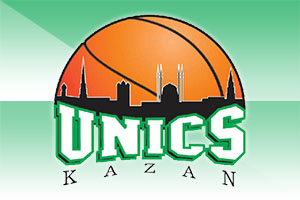 We all know UNICS Kazan has a great history in the EuroCup, and they will always fancy their chances of progressing deep into the tournament. However, it is fair to say they got off to a tough start this season, and their campaign was nearly halted before it was up and running.
A defeat in their opening game was followed up by a tricky game against Bahcesehir Koleji Istanbul. Thankfully, Jamar Smit was on hand to sink a last-second match winner, and from there, the side from Kazan took confidence.
Smith also flourished this season. He was on hand in Round 6, when he became the leading scorer in EuroCup history for three-pointers. That game also saw UNICS Kazan overcome Valencia, avenging the opening round defeat which caused them some concern.
A few injuries to key players such as John Holland and Nate Wolters saw them struggle, and after falling to Partizan, their record was 4-3. However, Jordan Theodore was brought in, and UNICS would book their Top 16 spot before they played their Round 9 game.
UNICS Kazan got going in the Top 16
The side would find their rhythm in the Top 16, defeating MoraBanc Andorra and Herbalife Gran Canaria, who themselves were enjoying an excellent season. The win over Gran Canaria placed UNICS Kazan as the side with the most wins in the EuroCUp, 155 at that point.
They clinched their quarter-final spot with a win over Mornar Bar. However, a loss in their final game to Gran Canaria saw UNICS Kazan slip to second in their group.
Not that this was a barrier though, as they won the opening game of their quarter-final against Lokomotiv Kuban Krasnodar. Lokomotiv levelled the tie, but UNICS sneaked home in a tense third match, to book their second semi-final in three seasons.
A thrilling semi-final played out in Italy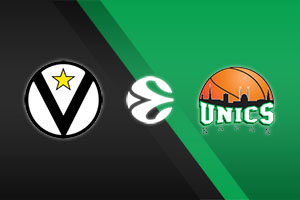 UNICS suffered a loss in the first semi-final game against Virtus Segafredo Bologna, but this didn't deter them. They won at home, and then won a thrilling encounter in Italy by a score of 100-107. This was the highest scoring non-overtime playoff game in any EuroLeague Basketball match since 2000.
UNICS will look forward to playing in the EuroLeague next season, but they will be determined to lift silverware this campaign. They've already triumphed in the EuroCup, defeating Seville in the final in 2011, but this is a different matter. UNICS welcome Monaco for the opening game of the EuroCup finals on Tuesday 27th April.
If you are a European basketball betting fan, this is a date for your diary, as it should be a fascinating and thrilling encounter.