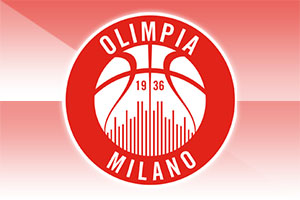 Momentum means a lot in sport, and this is the case in basketball. If a team is in good form and they chalk up a run of wins, they will start to feel more confident with each passing game.
This is why playing matches and winning games is positive for players, especially when big prizes are on the line.
There is a lot at stake in European and domestic basketball across the country right now, and Milan a.k.a. Olimpia Milano are one of the teams who have plenty to play for. The Italian side are in a great run of form, and they will be desperate to keep this going for as long as possible.
Milan are looking for European glory
On 4th May 2021, AX Armani Exchange Milan qualified for the EuroLeague Final Four in Cologne at the end of this month. While this is going to be at the forefront of their thoughts, especially for a Milan side who have been starved of European glory for so long, the Italian team haven't been able to down tools.
They have been rather busy on the domestic front with the Serie A at the business end of their campaign too.
On the 10th May, Milan concluded their regular season with a victory:
AX Armani Exchange Milano 74–66 Vanoli Basket Cremona
Milan topped the regular season table with an impressive 22 wins from 28 games.
This placed them into the Playoff quarter-finals and again, Milan have been in impressive form.
13 May AX Armani Exchange Milano 88–62 Aquila Basket Trento
14 May AX Armani Exchange Milano 93–79 Aquila Basket Trento
16 May Aquila Basket Trento 65–74 AX Armani Exchange Milano
Three convincing wins meant Milan booked their spot in the semi-finals with a bit to spare, allowing them some down time ahead of further challenges.
Who will Milan play next?
At this stage, we are still not sure who Milan will face in the semi-finals of the Serie A Playoff, or when these games will take place.
Milan are scheduled to meet the winner of the series between Umana Reyer Venezia and Banco di Sardegna Sassari. That series is currently tied at 2-2, with the fifth game taking place on Thursday 20th May.
The home game has won every game so far this series, which means Umana Reyer Venzia look to have the edge heading into this tie, but we know that doesn't necessarily count for anything. As it stands, Milan are unsure of who or when they play next, but there is a strong chance their next game will be against FC Barcelona in Cologne.
A clash against the EuroLeague regular season winners in the Final Four is a thrilling one, and Milan will feel they have every chance of reaching the final. The current run of form might not count for much when they take on the Catalan giant, but it should help Milan feel as though the game is there for the taking.