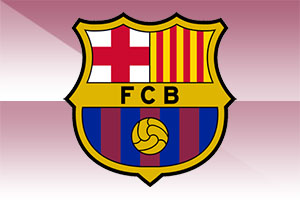 While the EuroLeague Final Four will be at the front of every team's thought process right now, domestic basketball hasn't gone away. This means the teams involved with the end of season finale in Cologne cannot fully relax or set their sights on these games just yet.
Ever since FC Barcelona clinched their Final Four spot on 4th May, they have played two games in their domestic setting, coming out on top in both matches.
Thursday 6th May – FC Barcelona 76 – 70 Obradoiro
Sunday 9th May – Real Betis 58 – 109 FC Barcelona
A strong second quarter showing made all the difference against Obradoiro, with the remaining quarters being close run things. Pau Gasol was the top man in this game with 12 points, and it is fair to say a lot of people are looking to Gasol to give Barca the edge when it comes to the business end of the EuroLeague campaign.
The thumping win in Betis was forged in the second quarter, which came after a fast-flowing and spirited opening quarter. At the first-break, the score was 21-21, and Betis fans would have been optimistic of their side pushing the Catalan club all the way.
Few would have predicted a second quarter score of 4-33
Barcelona extended their lead by a point in the third quarter, taking that 22-23, and then stretched out in the last run of the game, taking that by a score of 11-32. By this point, the Real Betis players would have been relieved to make their way off court.
Alex Abrines delivered 20 points in this massive victory for the Catalan club, and in total, four players reached double figures for points. Victor Claver was next on the list with 14 points in the win.
Barca have strength in depth
This is one of the reasons FC Barcelona will fancy their chances of winning in Cologne. They have the players who make a difference, and if one key player has a poor game, there is a strong chance that someone else will step in and be a crucial player.
When you have such strength in depth, you find easier to be more confident about games. When you are more confident, you play your normal game, and this enhances your chances of coming out on top.
Before they head off to Cologne, Barcelona has the following games to play:
Wednesday 19th May – FC Barcelona vs. TD Systems Baskonia
Saturday 22nd May – Lenovo Tenerife vs. FC Barcelona
This leaves the Catalan club with close to a full week to prepare for their clash against AX Armani Exchange Milan on Friday 28th May.
If you are a basketball betting fan looking for insight into who will win the Final Four, domestic form isn't always the best barometer. The standard of opponents the leading teams in their own country isn't of the level they take on in European competition.
However, there is enough about Barca to take them seriously at this stage.