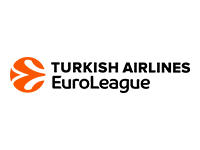 At Round 25, there are ten remaining rounds in the EuroLeague season, and as we move into the final straight, things are getting exciting.
This season has been hugely compelling, and perhaps one of the most competitive EuroLeague seasons. The pandemic has impacted the EuroLeague season and elite sporting performances, and so much is still at stake.
FC Barcelona leads the way, and are one of two teams to have more than 100 points in the points difference comparison. However, the Catalonian club hasn't had it all their own way, and have suffered seven defeats already this campaign.
Khimki Moscow Region vs. TD Systems Baskonia Vitoria-Gasteiz
Dusko Ivanovic makes his way back to Khimki, a notable figure on their bench in 2016 and 2017. Four players from Ivanovic's time in Moscow are still with Khimki, although they are unlikely to offer any great welcome home gift for their former coach.
Anadolu Efes Istanbul vs. Olympiacos Piraeus
Both these teams are in mid-table as we enter Round 28, so a win is crucial for both sides. Anadolu is in the middle of three teams sitting with 13 wins, but Zenit St Petersburg does have a match in hand to be played later. Therefore, there is little margin for error for the hosts, who might find their Greek opponents relish the silence emanating from the stands instead of the passion and colour you expect to see in Istanbul.
AX Armani Exchange Milan vs. Maccabi Playtika Tel Aviv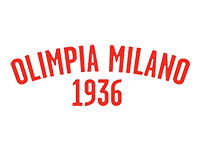 A game that evokes many unforgettable memories for older European basketball fans, and those who admire their clubs' history. However, in 2021, the hosts sit pretty in third and have their minds focused on a much-needed home victory in this tie.
Milan will be without the services of Zach LeDay. He suffered an injury at the weekend in Milan's victorious showing in the Italian Cup Final, their seventh win in the tournament.
Maccabi is just off the middle of the table, standing with a 10-12 record.
FC Barcelona vs. Zalgiris Kaunas
The table-toppers know they have an opportunity to stretch their lead, in the short-term at least, and place CSKA Moscow under more pressure before they take to the court on Friday.
Zalgiris enter this round in 9th position, but a shock result will do them no harm as we enter the "business end" of the EuroLeague season.