The first game in the EuroCup 2021 Finals takes place on Tuesday night, and we are excited. Here are some interesting points about the teams involved.
UNICS Kazan interesting points of note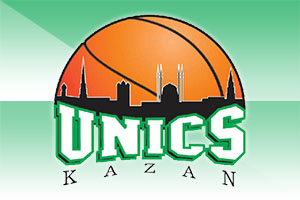 You will probably know this already but UNICS Kazan are hoping to lift their second EuroCup. They triumphed in 2011 when they defeated Sevilla by a score of 92-77. That final was played out in Italy, but of course, this season's grand finale will be played out at the home courts of the competing finalists.
Only three teams have won the EuroCup on more than one occasion. Valencia have four triumphs in the tournament while Khimki Moscow Region and Rytas Vilnius have been successful twice. The side from Kazan will be desperate to add their name to this short but illustrious list.
Jamar Smith is a player who is written in the history books of the EuroCup, and he will be highly motivated to succeed in this year's final. Smith has previously won the EuroCup, triumphing in 2017 with Unicaja Malaga. Therefore, he knows what it takes to get over the line in this competition.
Of course, Smith leads the way in many aspects of EuroCup basketball. When it comes to successful three-point shots, Smith has a tally of 264 going into the final. Smith is also the second top scorer in EuroCup history. A total of 1,384 points sees Smith lag behind only Bojan Dubljevic.
Smith is also looking to force his way into the top ten for assists in the EuroCup, requiring 15 assists to overtake Sam Van Rossom. Of course, Smith is also the current top scorer in the EuroCup, having notched 342 points this season. The next player is also a UNICS Kazan player, with Isaiah Canaan standing with 316 points for the season so far.
AS Monaco have a lot to prove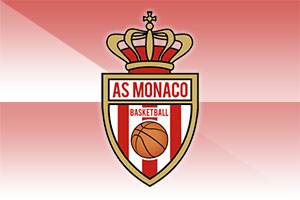 This is just AS Monaco's third season in the EuroCup, so they can feel immense pride in reaching the final. However, no team wants to stop here, and the French side will be going all out to mark this third campaign by clinching the cup.
There has been a French team in the EuroCup Final before, with Strasbourg losing out in 2016.
All of the Monaco squad are playing in their first EuroCup Finals, but that is no reason for them to not dream big this week.
After all, they had the best player in the Semi-Finals and Quarter-Finals.
Rob Gray was the MVP in the semis, scoring 25 points in one match and nabbing the late winner in the second game which clinched the series.
Mathias Lessort was the top man in the Quarter-Finals, grabbing the MVP for an average of 18.7 points and 7.7 rebounds.
If you are a European basketball betting fan, this is the time to consider both teams carefully and get involved before the Finals gets underway on Tuesday night.