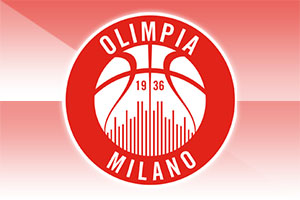 In previewing CSKA Moscow's presence in the Final Four, you have to marvel at their consistency. This decade has seen the Russian side take up almost permanent residence in the Final Four, and they will fancy their chances of adding another title to their name in Cologne at the end of May.
However, different teams have different stories when it comes to this season's Final Four, and Milan have a very different outlook.
Milan have a great history in the EuroLeague Final Four
AX Armani Exchange Milan have a very strong history in the tournament. Only one team made their way into the first three EuroLeague Final Fours, and yes, it was the side from Italy. They triumphed in the first ever event, held in Bologna in 1966. In 1967, they lost out to Real Madrid in the Spanish capital.
However, there was then a massive gap, with the Final Four not returning until 1988. At that point, Milan were one of the strongest teams in European basketball. They won the trophy in 1987, and then in 1988, with the third ever EuroLeague Final Four, Milan were triumphant again, defeating Maccabi Tel Aviv in Belgium.
There have been many barren years for the Italians
This was to be the most recent time Milan won the title. The only time, until this season, they ventured into the Final Four was 1992. Therefore, the Italians have a lot of time to make up for, and their fans will be desperate to see them reclaim their former glories in a meaningful manner.
At the start of the millennium, Milan weren't even a team involved with the EuroLeague, but they have been a common feature of the stable since 2007. Success hasn't followed though, with 2014 being the only Playoff year until now. That campaign ended in defeat to Maccabi Tel Aviv, but the Italians have a chance to stamp their name on the top end of the European basketball circuit once again.
Of the four teams involved at this stage of the competition, it is fair to say many people will class AX Armani Exchange Milan as the outsiders. They will not worry too much about this status, and they will relish the chance to cause an upset or two at the end of this month.
As the outsider, Milan will appeal to the European basketball betting fans who love to take a risk, or who wish to see the best return on their investment. They might not come out on top, but you can rest assured the side from Milan will do everything they can to give their fans something to cheer about at the end of May.