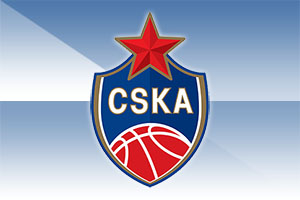 If there is a basketball team who knows all about the EuroLeague Final Four, it is CSKA Moscow. At the end of May 2021, the Russian side will participate in their 20th Final Four, no other team has reached this achievement, so this will be a record-breaking attempt for the side from Moscow.
As you would expect, there is an illustrious history between the team and this stage of the competition. While the modern-day version of the Final Four commenced in 1988, CSKA were involved with the landmark event all the way back in 1966.
Bologna was the host city which welcomed the top four teams of the basketball season for the first time, and the Russians were part of it. This venture only reached two times, until it came back in the late 1980s, but the presence of CSKA Moscow has been consistent across both ventures.
The Russians are highly consistent in the EuroLeague
However, it took a while for the Russians to reclaim their footing at the top of the game. Their second Final Four spot came in 1996, 30 years on after their first. Of course, since 2003, the Russians have been virtual ever-presents at the business end of the season.
They featured in every Final Four between 2003 and 2010. There was to be a gap year in 2011 when they fell short, but ever since then (although of course the 2020 Final Four didn't take place), the Russians have been a constant name on the line-ups.
Take that on board, between 2003 and 2021, only two years have not featured CSKA Moscow in the Final Four. One of those years saw no one play, so you have to take your hat off to the consistency shown by the Russian side.
Many people will fancy CSKA Moscow this summer
They've also won four championships in this recent run, and not many people will bet against them when it comes to the 2021 Final Four in Cologne.
This will be the fifth finale held in Germany, and CSKA Moscow didn't qualify for the first two. However, they have made the championship game in the two most recent events hosted in Germany.
In 2009, they lost the final in Berlin, but in 2016, they triumphed on German soil, and overall, they have an impressive record on German soil. In the past 20 years, CSKA Moscow holds a 19-2 record in Germany. They perform impressively well against the German sides, and they have victories over Fenerbahçe Istanbul, Lokomotiv Kuban Krasnodar and FC Barcelona in Germany.
If you are a basketball betting fan, there might not be much value in betting on CSKA Moscow, but if you're looking for a team who give you an interest to the death, this is a team to always consider.