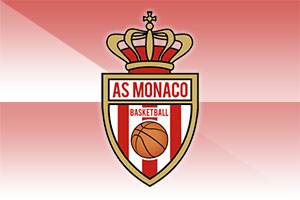 As we make our way towards the EuroCup Final excitement grows. The premier game of a tournament has always been a big occasion for coaches, players and fans. However, this is AS Monaco's first EuroCup final, and as such, it is likely the French side will be double excited about this clash.
They might even be nervous.
However, the form of the French team this season should provide them with all the confidence they require heading into the season.
The regular season had some challenging moments for Monaco
There were some ups and downs in the regular season, including defeats at the hands of Lokomotiv Kuban Krasnodar and Virtus Segafredo Bologna. For large parts of the season, the Italians looked unstoppable. Of course, it is Monaco and UNICS Kazan who are in the final game, not the team from Bologna!
Monaco started the Top 16 in spectacular fashion, smashing Nanterre 92 by a score of 65-93 on the road. Marcos Knight played his part by serving up 20 points in the win. A follow up victory came against Unicaja Malaga by a score of 90-71. In this game, Mathias Lessort was on fire, offering 20 points and 9 rebounds.
Monaco grabbed the head-to-head advantage against Joventut Baledona with a 97-82 win. The French team took first place in the Top 16 for the second season in a row.
The quarter-finals started badly, losing 76-77 to Buducnost VOLI Podgorica. On the night, Mathias Lessort endured the pain of a missed hook shot on the buzzer!
A nail-biting finish was common for Monaco in the knock-out stages
Of course, we know that Monaco then won two games in a row against their Slovenian opponents. A 64-74 win in Budocnost set up a do-or-die clash in Monaco, and it went to the wire. The hosts won by 90-87, and Mathias Lassort made up for the anguish in the opening game with 43 points and 16 rebounds in Games 2 and 3. Unsurprisingly, he was named the MVP for the EuroCup quarter-finals.
The French side didn't want to waste any time in the semi-finals, and they wrapped things up quickly. In the opening game, Monaco held an 18-point lead at half-time. While Gran Canaria pulled things back slightly, the French side saw the game out with a tiny bit to spare.
The second game was tougher, but a winning shot with 0.2 seconds left on the clock ensured Monaco qualified for the EuroLeague next season, and more importantly, the EuroCup final.
AS Monaco are the second French team in the EuroCup final. Strasbourg lost to Galatasaray in 2016, so they'll hope to go one better this time. Last season, Monaco defeated UNICS Kazan twice, so the French side shouldn't feel inferior heading into this grand occasion.