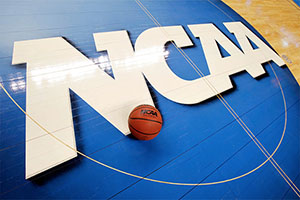 No matter the sport, there is a lot to be said for taking on and defeating a big rival. Often this will be a local team, giving it a personal edge, but sometimes, the biggest rivalries come from teams who are evenly matched, and at the upper echelon of their sport and competition.
Seeing your team win a game makes fans happy, but that happiness is heightened for a couple of reasons. If a big basketball bet comes off, you're delighted, but the thing which really gets fans going is overcoming your close rivals.
Kentucky Wildcats vs Florida Gators
This is a match between two teams with a lot of history. These sides first met in the 1930s, and there is no love lost.
The Wildcats are the more dominant team in this relationship but that just means a Gators win hits the emotions even harder for both sets of fans.
North Carolina Tar Heels vs North Carolina State Wolfpack
This is another matchup that has a lopsided record, with the Tar Heels being the dominant force. However, the local nature of the occasion adds a lot of excitement, and this is a game that fans look forward to for weeks.
Syracuse Orange vs Georgetown Hoyas
This rivalry might date back to the 1930s, but it came to life in the 80s. The Big East was formed in 1979, and these sides were neck and neck for many years. Right now, it is the side from Syracuse who are on top, with a 51-44 record, but it is a competition to look out for.
Duke Blue Devils vs North Carolina Tar Heels
The Tar Heels feature once again, and this is a true local rivalry that features teams at the top of their sport. Five miles splits these sides, but when it comes to NCAA Championship victories, there is even less of a gap between them. North Carolina is the third ranked team in NCAA wins while Duke is fourth.