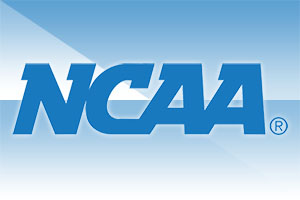 As the 2021 March Madness looms closer, college basketball betting fans are counting down the days and hours.
There is a lot of excitement right now, and of course, many players, coaches and fans will be dreaming of NCAA Championship glory. Of course, not everyone has a great time at these events, and for some teams, the March Madness might become a nightmare.
Sporting shocks capture the imagination, and there are some games that could see a surprise in the first round.
Can Ohio halt Virginia?
Virginia are well thought of, and in an ordinary season, many people would class them as a big favourite for this campaign. However, the presence of COVID-19 has impacted them, and there is a strong chance they will not be at their best for this game.
It looks as though Virginia won't arrive in Indianapolis until the day before they play Ohio. They enter that game without a full-team practice.
The Bobcats are no bad team themselves, even if they are still the outsider for this clash. If Ohio gets up to speed quickly, they could be well placed to take down an out of sorts Virginia.
Have a look at our comprehensive March Madness Betting Guide. We encourage you to read this guide if you are new to – or want to know where to wager on the NCAA Basketball tournament.
Will VCU rumble Oregon?
We all know that great offensive play excites fans, but equally, robust defensive work has the ability to shut down opponents and drag a team to victory. There will be many basketball fans hoping for Oregon to find a way to win, as this will mean attacking play has saved the day.
However, there is a growing feeling that the reliable defence play from VCU could be the deciding factor in this game.
Can USC run beyond Kansas?
Even though they are outsiders, there is a lot to be said for USC being the outsider tip for the tournament. If you believe in the power of the starting five, there is a very strong chance that USC will be a side to be reckoned with. However, their squad depth isn't as strong, which is why they aren't classed amongst the leading favourites.
Kansas are a hot tip for many basketball betting fans, but again, they have suffered because of the pandemic. This is another team with limited training time before they hit the court in the big event, and it could count against them.