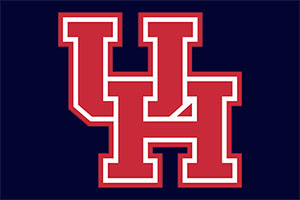 So much of the present day seems like a throwback to former eras, such is the love of nostalgia and retro. It wouldn't be too much to suggest the Houston Cougars are keen to enjoy a return to the 1980s in the forthcoming March Madness event.
It might be 2021, but given the teams best showing came in 1983 and 1984, this is the era the Cougars want to replicate, or even improve on. There was also a Final Four showing in 1982, making these three years the most impressive of the side's history with the NCAA Tournament.
It seems as though the Cougars enjoy great form in bursts. In total, they have made it to the Final Four on five occasions. Three of these came in consecutive years in the 1980s, as mentioned, and the first two times also came in a row.
1967 and 1968 saw the Cougars involved with the Final Four, but on both occasions, they bowed out at that stage.
Every time the Cougars have reached the Elite Eight, they've won, so they'll be hoping for more of the same this campaign. Houston did reach the Sweet Sixteen in 2019, the most recent March Madness, so there is a platform to build on.
Damyean Dotson, Nate Hinton and Danuel House are current NBA players who plied their trade in Houston, and some of the star names who serve as inspiration and motivation for the current squad of Houston players.
Quentin Grimes is hotly tipped from the current set of Houston Cougars players, and many will be shocked if he doesn't make his way to the NBA, and impact the major league of basketball. The Cougars are very much an outside bet in this years March Madness, but they will be a name many college basketball betting fans will look out for.