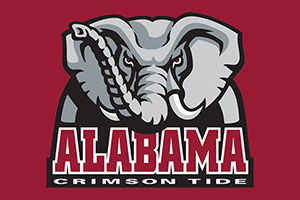 Historically, the Alabama Crimson Tide is not a team that reaches the final days of the NCAA Tournament. There is a lot to like about the team in 2021, but the Crimson Tide will need to buck the trend if they are going to help college basketball betting fans enjoy a return this spring.
The furthest the team has ever reached in March Madness is the Elite Eight, and even then, they only achieved this once. 2004 was the season the Crimson Tide ventured furthest, but this year might be different.
The 2021 March Madness is like no other, and a lot will depend on how teams adapt to the strange circumstances. As the 2021 Southeastern Conference Championship winners, the side from Alabama is clearly in good shape.
This year's championship is Alabama's first since 2002, so that has been long overdue too.
The Crimson Tide have reached the Sweet Sixteen on eight separate occasions, only winning once. The most recent foray to this stage of the tournament was the 2004 season where they reached the Elite Eight, so perhaps they are due to go further this year.
The 1980s was the golden period for the Crimson Tide with respect to March Madness. The team reached the Sweet Sixteen stage in 1982, 1985, 1986 and again in 1987. There was hope that this would have been emulated in the '90s, with 1990 and 1991 also seeing the side reach this stage.
However, that was the last for more than a decade.
Former Crimson Tide players who are currently playing in the NBA include JaMychal Green, Collin Sexton and Kira Lewis Jr. Former Alabama players have racked up more than 90,000 points in the leading basketball tournament, while the alumni can call on nine NBA Championships.