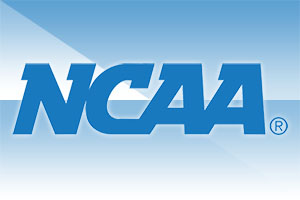 It has been a breath-taking start to the 2021 March Madness, but now there is an opportunity to sit back, and take stock of what is happening. After a blistering weekend, and start to the weekend, college basketball betting fans now have until this weekend to work out what is going to happen next.
If your bracket has fallen apart, don't spend too much time worrying about that. There are always new games coming up, and this is the perfect time to familiarise yourself with the teams who will do battle this weekend.
There were some interesting scores on Monday in the Round of 32, but of course, betting on the 2021 NCAA Tournament has been intriguing from the start.
The Monday Round of 32 games finished as follows:
Oregon 95 vs. Iowa 80
Gonzaga 87 vs. Oklahoma 71
UCLA 67 vs. Abilene Christian 47
Creighton 72 vs. Ohio 58
Michigan 86 vs. LSU 78
Florida State 71 vs. Colorado 53
Alabama 96 vs. Maryland 77
USC 85 vs. Kansas 51
There has already been upsets in this year's tournament but when Gonzaga were trailing by 8 points, a lot of people sat up and paid attention. The same can be said for Michigan who were also in a precarious position.
In the end, both these teams cruised home comfortably, but they received enough of a shock to jolt them into life.
Sweet 16 – Saturday March 27
Loyola Chicago vs. Oregon State
Baylor vs. Villanova
Arkansas vs. Oral Roberts
Houston vs. Syracuse
Sweet 16 – Sunday March 28
Gonzaga vs. Creighton
Michigan vs. Florida State
Alabama vs. UCLA
USC vs. Oregon
There is yet to be late drama in the March Madness, no buzzer beating shots that send basketball fans wild. However, this is a year where the outsiders are marching on, and this will be a big factor in your thoughts for the weekend?
A week into the tournament, is this when the top seeds get their act together? Perhaps this is the year the outsiders run the course, and leave us looking back on a competition of surprises and upsets.