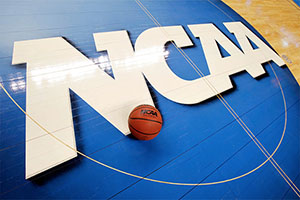 Basketball fans, and basketball betting fans in particular, look for omens and signs regarding big games and tournaments. There are few sporting events more eagerly anticipated than the 2021 March Madness.
There was no event in 2020, depriving the world of the leading college basketball event, but this year, it is back, and it is set to be bigger than ever.
If you are looking to complete your bracket, you will want to consider the following points. Some teams are more likely to make their way to the final stages, and some teams are much less likely!
A number 12 seed, or lower seed, has never reached the Final Four
By this reckoning, the following teams are all in with a shout of reaching the Final Four, and teams who aren't listed below, will not be heading to the Final Four.
Expect to see the Final Four featuring four sides from this list of 11 teams: Gonzaga, Baylor, Michigan, Ohio State, Illinois, Villanova, Alabama, Houston, Virginia, West Virginia and Tennessee.
A team seeded 9th, or lower, has never played in the National Championship game
If this is the case, the National Championship game is set to feature two of these teams: Gonzaga, Baylor, Michigan, Ohio State, Illinois, Villanova, Alabama, Houston or Virginia.
A number five seed has never won the National Championship
In 40 years, only eight teams ranked fifth in then seeds have made it to the Final Four.
In 2021 March Madness, the fifth seed is Illinois. The odds are against them, but perhaps this will be the year this peculiar quirk is removed form the record books. They'll have to upset the odds to achieve success, but if you fancy Illinois to make some history in 2021, they represent an ideal basketball betting option for you.