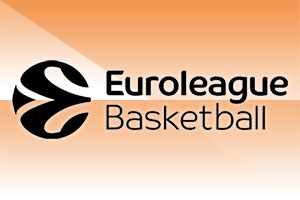 There is plenty up for grabs on Thursday night in the EuroLeague, so let's get to the previews!
CSKA Moscow vs. LDLC ASVEL Villeurbanne
The hosts have home-court advantage sewn up, and the away side travels with a 13-20 record. These games are often hard to predict as no one is sure what intensity will be on display. If CSKA are focused, the hosts should enjoy a good night.
Zalgiris Kaunas vs. Panathinaikos OPAP Athens
Zalgiris suffered a blow on Monday when Nigel Hayes tested positive for COVID-19. The rest of the team has undergone two rounds of tests, with negative results all around. Both teams will likely be glad to see the back of this season.
Fenerbahce Beko Istanbul vs. Real Madrid
For Real Madrid, things are simple. If they win in Fenerbahce, they qualify for the Play-Offs. Of course, winning in Istanbul is far from a simple task, but the Spanish giants know what they have to do.
In amongst the cliches you hear from sports teams, holding your destiny in your hands is an important feature. Therefore, Madrid shouldn't spend too much time focusing on their backup plan. You see, if Madrid loses, they are still okay for the Play-Offs if Zenit St Petersburg lose one of their two remaining games.
Knowing that it won't necessarily be a disaster if they lose might take some of the edge off of Madrid, which isn't ideal when playing Fenerbahce.
Not when there is something at stake for the Turkish side. If Fenerbahce beat Madrid, and Milan lose on Friday, Fenerbahce claim home-court advantage in the Play-Offs. That should prove to be a big incentive for the hosts, and it should be a worry for Madrid.
ALBA Berlin vs. Crvena Zvezda mts Belgrade
Third bottom welcomes second bottom, with the away side having the chance to draw level on an 11-23 record if they win. This should ensure there is some edge to this game.
Valencia Basket vs. TD Systems Baskonia Vitoria-Gasteiz
There is a lot at stake in this clash of two Spanish sides, but how much, we don't know. If Real Madrid win their game, there will only be one Play-Off spot open. How Zenit get on will shape the importance of this tie, but we won't know how they fare until later.
Therefore, both teams should focus on winning, and seeing what happens. If Madrid win but Zenit loses both their games, the winner of this game clinches eighth spot.
If Madrid win and Zenit loses one game, Valencia know a win here will book that final spot. This is because Valencia holds an advantage over Zenit in the head-to-heads. However, for Baskonia, a Madrid loss and Zenit winning one game won't be enough. This is because of the head-to-heads, and Zenit would hold a three-point advantage over Baskonia. This would be a cruel way to exit the EuroLeague.
Mind you, if Madrid lose in Istanbul, thoughts of tie-breakers will be out of the window, as both teams look to push on and claim a spot with a bit to spare.