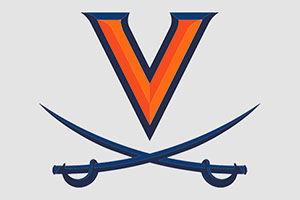 The Cavaliers from Virginia are the most recent winners of the NCAA Championship game. Will they manage this again in 2021?
It is not as though Virginia have a sparkling record in the NCAA Tournament. They have been to the Final Four on three occasions. In 1981, they were classed as the third best team in the tournament, having won the last ever third-placed game in the tournament.
They returned to the Final Four in 1984, but lost out in overtime, once again vanquishing their hopes of Championship success.
There was then an awful long wait for the Cavaliers to return to the Final Four, but it would be worth the pain and heartache for their players, coaching staff and fans. It was a nail-biting Final Four, with Kyle Guy sinking all three free-throws in the final second of the game.
This resulted in a score of Virginia 63 – Auburn 62. In the NCAA Championship game, Virginia were up against Texas Tech, and that was another match that was packed with excitement.
It took overtime to split the teams, but the final score was Texas Tech 77 – Virginia Cavaliers 85. De'Andre Hunter grabbed 27 points in the game, pushing the team on victory. A 9-17 score in overtime was enough to separate these teams, and it led to a long period of celebration.
There were more than 70,000 people packed into the US Bank Stadium in Minnesota, and of course, as we make our way into the 2021 March Madness tournament, the Cavaliers are still the champions.
With no event in 2020, the 2019 champions weren't knocked off their perch, and there will be lofty expectations of the team in this year's tournament. However, given the length of time it took Virginia to return to the Final Four, not many people expect an immediate response.
Then again, much stranger things have happened in basketball betting.