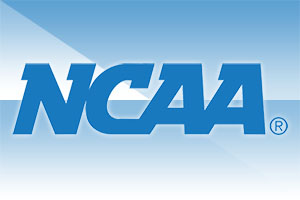 The wait is over, and the 2021 March Madness gets underway with the First Four games on Thursday. Basketball betting fans can put down their pencils and spreadsheets, it's time to watch the action!
Texas Southern vs. Mount St. Mary's
The Tigers from Texas ended their regular season in ferocious style, and if they can start March Madness in the same vein, there will be a lot of happy basketball betting fans on Thursday evening.
A 2-7 start to the season looked ominous for the Tigers, but 14 wins from their last 15 games indicates this is a team playing with consistency, and a will to win.
Texas are also playing with an attacking tenacity. With an average of 75 points per game, this is a team that is going to make a lot of viewers at home happy. Anyone looking for an early neutral will find a lot to like about this high energy side.
Of course, every team who makes it to this stage has something about them. Mount St. Mary's won their final four games of the season. This run included a shock triumph over Bryant, which helped them claim the NEC.
If you are looking for a team with a strong defence, St. Mary's are a great option, and this match-up looks like being an intriguing game. Both sides will fancy their chances in the opening game of the 2021 March Madness.
Have a look at our comprehensive March Madness Betting Guide. We encourage you to read this guide if you are new to – or want to know where to wager on the NCAA Basketball tournament.
Wichita State vs. Drake
While Wichita State suffered five defeats, they succumbed to strong teams, and they always went down with a fight. They have an extremely strong defence, which is always a fantastic element to have on your side in a tournament.
Another factor which goes in Wichita State's favour is they force their opponent to make a lot of mistakes. When you consider the pressure the players are under in the opening games of the March Madness event, this sort of pressure-play could have a huge impact on the game.
Then again, Drake are also a controlled team, and they don't often self-destruct. If Wichita State are going to win, you get the feeling they'll have to do so themselves, as opposed to pushing their opponents into handing over direct passage to the next round.
The other First Four games taking place on Thursday 18th March are:
Appalachian State vs Norfolk State
Florida vs Virginia Tech