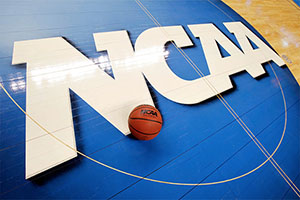 In a world where every day contains a new surprise or shock to the system, it is natural for people to cling to the things they know and love.
It is fair to say the 2021 March Madness will be a tournament like no other, but for college basketball fans, the event will feel familiar. We are closing in on a very special tournament, and college basketball betting fans are building their research and working out who is looking for the sporting showcase.
The NCAA championship game is scheduled for Monday, April 5; and while this seems like a long way away, there is plenty of college basketball action to keep you occupied until then.
Selection Sunday falls on March 14, and the First Four gets us underway on Thursday, March 18. The teams ranked 65th and 66 face off against each other, while the teams ranked 67th and 68th do battle on the court.
The other early matches take place between the last four at-large teams on the committee's final seed list.
The winning teams will take their place in the First Round, which is scheduled to begin on Friday, March 19th. This is where the real action begins, and a little over two weeks of basketball action will begin.
As there was no March Madness in 2020, this is an event that has been eagerly anticipated. This is one of the leading sporting events of the year, and if you are a lover of basketball, you will have your bracket in place, and your predictions ready to roll. There is no real surprise in the seeds, or the teams who are tipped for success. Gonzaga are the number one seed, followed by Baylor, Michigan and Ohio State. Of course, you wouldn't rule out an upset this year!