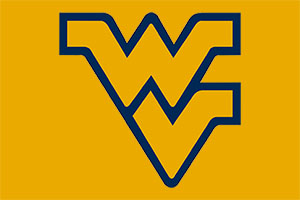 It has been some time since West Virginia reached the NCAA Championship game, and even then, they only managed this feat once. That was in 1959, in a heart-breaking loss. The final score was 71-70 in the favour of the California Gold Bears.
The Mountaineers haven't come close to bettering this season, and they have only reached the Final Four on one other occasion. 2010 was the best season since 1960 for the Mountaineers, and in total, they have only reached the Elite Eight on three occasions. 2005 was the other season where they made their way to the Elite Eight.
Derek Culver has often been cited as one of the players to watch, and he will be one of the key players the Mountaineers are pinning their hopes on for March Madness. If Culver performs to the best of his abilities, there is no reason why this cannot be one of the finest seasons in the history of the Mountaineers at March Madness.
Another player likely to have a say in how far the Mountaineers make it this campaign is Miles McBride. The point guard has been named in the Big 12 All-Freshman Team, and he is another player who is expected to make his way in the game.
It would be a massive shock if the Mountaineers achieved success in this year's March Madness. Even a Final Four placing would likely be well received in West Virginia, but it's a big tournament, and they'll fancy their chances of getting a few wins, and then seeing what happens next.
College basketball betting is often about finding value, and this is where seeing the smaller teams hitting form makes all the difference. West Virginia Mountaineers might just be one of the teams who go beyond expectations this campaign.