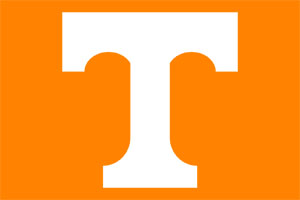 As we go into the 2021 March Madness tournament, will this be the year that an underdog goes far? There have been many sporting upsets in the "new normal", and this year might be far removed from the expected pattern of a March Madness.
The best players, teams and tactics should always rise to the top, but the beauty of a knockout tournament is that being in the right place at the right time can make a massive difference.
One side who hopes the 2021 NCAA Tournament is an event for outsiders is the Tennessee Volunteers.
The Volunteers have never reached the Final Four, let alone a Championship match. Even with this, the only time the Tennessee side reached the Elite Eight was back in 2010.
They have reached the Sweet Sixteen stage on eight occasions. The most recent ranking at this stage came in 2019, which of course was the most recent NCAA Basketball Tournament. The 2000s and the 2010s have been the strongest decades in March Madness for the Volunteers, and they'll be looking to make the 2020s even better!
There have been some great players plying their trade here over the years. Many alumni have made their way to the NBA including Ernie Grunfeld, Bernard King, Dale Ellis, and Allan Houston. All these players have been honoured by the Volunteers by retiring their jersey.
Heading into the 2021 NCAA Tournament, the Volunteers hold a 22-23 record. Therefore, at the very least, the side from Tennessee will be looking to end the tournament with a positive record. That is the starting aim, and as soon as that has been achieved, who knows what can be achieved!
The time for March Madness is nearly upon us, and basketball betting fans will be eager to see the first tip-off take place.