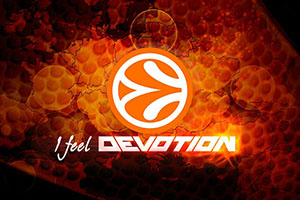 With Round 9 concluded, there are still three spots in the Top 16 up for grabs. This means that there will still be some excitement next week in the final round of the regular season but Friday the 11th of December also managed to serve up some excellent games and some moments that ensured fans were celebrating long into the night.
Group A
There was a full house of games in Group A on Friday night and there was no shortage of drama or tension in the matches.
FC Bayern Munich 67 – Real Madrid 86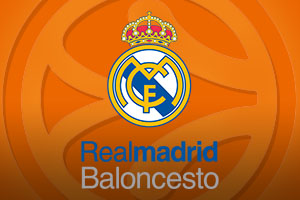 Coming into this game, Real Madrid were second bottom and while their form has been abysmal this campaign, no true basketball fan was looking to write Los Blancos off too soon. This was a wise decision because with this storming away win in Germany, Madrid have catapulted themselves up to third place in Group A. With just one round of games to go, the reigning Euroleague champions now look very confident of bagging a space in the Top 16.
The first half was pretty close, Bayern led by two at 38-36 but a 2-18 scoring run in the third quarter turned the tie and possibly Madrid's season. In the second half, Madrid outscored Bayern 29-50, which is a clear indicator of their dominance.
Gustavo Ayon had a strong game offering 22 points, 9 rebounds, 6 steals and 2 blocks while Sergio Llull provided 18 points. Sergio Rodriguez was in good firm, providing 10 assists and 9 points while Trey Thompkins offered up 11 points. For Bayern, K.C. Rivers grabbed 22 points against his former employer and Deon Thompson offered up 10 points for the hosts.
Strasbourg 69 – Khimki Moscow Region 78
The reigning Eurocup holders have booked their spot in the Top 16 with an excellent away win in France. This victory puts the Russian side on to a 5-4 record while the hosts are on a 3-6 record. The Euroleague dream isn't over for Strasbourg yet but they do have to beat Real Madrid and then hope that other scores go in their favour. The hosts were leading by four after 10 minutes but by half-time, the visitors were in the lead and they controlled the game from then.
Alexey Shved grabbed 23 points for the winners, Tyler Honeycutt provided 15 points and 19 rebounds, which is a Euroleague for the season, Marko Todorovic provided 14 points and Tyrese Rice grabbed 12 points for the winners. Kyle Weems was the top man for the hosts with 14 points, Rodrigue Beaubois provided 13 points and Vladimir Golubovic offered up 12 points.
Fenerbahce Istanbul 79 – Crvena Zvezda Telekom Belgrade 61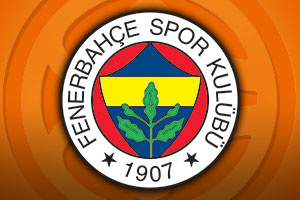 The hosts clinched top spot in the group on Friday night, moving to a 7-2 record while the away team is on a 4-5 record, and they are a locked in a three-way tie. With two spots up for grabs and four teams still looking for a Top 16 spot in Group A, it is going right to the wire.
The Belgrade side started well but the hosts were two in front by half-time and they never let that lead slip for the rest of the game.
Ekpe Udoh grabbed 13 points, Luigi Datome offered 12 points and 8 rebounds, Pero Antic grabbed 12 points and Bogdan Bogdanovic served up 19 points for the winners. Marko Simonovic grabbed 15 points in the loss while Maik Zirbes scored 12 and Vladimir Stimac offered 11 points. Quincy Miller served up 11 rebounds in the loss and the Belgrade side face FC Bayern Munich is a massive game next week.
Group B
There was just the one game in Group B on Friday night but we have the four qualifiers into the Top 16. This means that there will only be final placings and pride up for grabs in the final round next week.
Cedevita Zagreb 82 – EA7 Emporio Armani Milan 85
The home team may have lost but at the end of the game, it was the home players and fans who were delighted while the away team walked away thinking about what could have been. The defeat sees Cedevita with a 4-5 record while Milan move to 3-6 but Cedevita hold the advantage in the tie-break between the two teams and no matter what happens next week, the Italians can't overtake them. The side from Zagreb won by 9 points in Milan earlier in the campaign and that was the crucial victory, and winning margin, that helped Zagreb break into the Top 16 for the first time in their life.
It could have been different as Milan had a 16 point lead in the second quarter and at half-time were 31-45 ahead, which would have been enough to keep their hopes alive.
The hosts were helped by Miro Bilan grabbing 23 points while Marko Arapovic offered up 16 points and 7 assists. Robbie Hummel served up 21 points and 8 rebounds, Jamel McLean grabbed 15 points and Kruno Simon notched 13 points and 7 assists.
Group C
All four qualification spots in Group C are now taken up and while there was just one game on Friday night, it was a high scoring game with plenty of excitement.
Panathinaikos Athens 82 – Stelmet Zielona Gora 51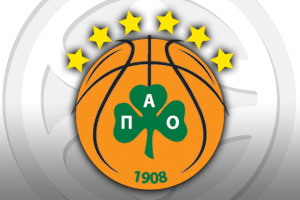 The hosts roared on to a 5-4 record and they currently share third place with Zalgiris Kaunas, and these two teams meet next week to see who finishes higher in the group. Stelmet Zielona Gora now have a 2-7 record and they will drop into the Eurocup Last 32 in the New Year.
The hosts were always comfortable on a night when Nick Calathes grabbed 18 points and 8 assists, James Gist provided 14 points and Vladimir Jankovic offered up 10 points. The away team were boosted by Mateusz Ponitka offering up 11 points, but all of them came in the opening quarter, with the Polish side falling away long before the end.
Group D
We still have one spot up for grabs in Group D, which sets them an interesting showdown in the big game next week.
CSKA Moscow 94 – Darussafaka Dogus Istanbul 66
This was a crushing win for the hosts who move on to a 8-1 record and next week, they face Unicaja Malaga, on a 7-2 record, to see who clinches the top spot in the group. The away team fall to a4-5 record but remain in the final qualification spot. They face Maccabi FOX Tel Aviv next week for the final spot and if the Turkish side win or avoid defeat by 11 points or more, they will take the final qualification spot.
The host got into the lead quickly, stayed there and then expanded their lead in the third quarter. Nando De Colo provided 14 points and 7 rebounds, Vitaly Fridzon provided 13 points, Cory Higgins scoed 12 points and Demetris Nichols offered 10 points. There was a positive sight in the appearance of Joel Freeland, making his first appearance of the season after an injury, and he grabbed 11 points and 6 rebounds. For the away team, Reggie Redding provided 12 points, Scottie Wilbekin offered up 11 points and Luke Harangody scored 10 points, all of which came in the opening half.