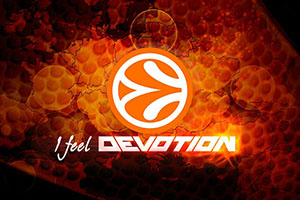 This was another massive week in the Euroleague Top 16 and the only unbeaten team left in the competition managed to keep their run going. There was also some high scoring games and a few surprises along the way.
Group E
Anyone that enjoys local derbies will have loved Group E in the Top 16 and in another pulsating Istanbul clash, the away team managed to silence the home fans.
Anadolu Efes Istanbul 73 – Fenerbahce Istanbul 77
This was yet another exciting Turkish derby in the Top 16 and the away win sees Fenerbahce with a 6-0 record and a two-game lead at the top of Group E. The home team fell to a 3-3 record and they currently share third place.
Late on in the third quarter, the hosts were 54-45 ahead but Melih Mahmutoglu came into the game and he delivered four three-point shots in the last 11 minutes of the game. Mahmutoglu grabbed 14 points while Bogdan Bogdanovic and Ekpe Udoh both notched 15 points for the winners. Bobby Dixon also picked up 11 points for the winners while the home team saw Cedi Osman grab 15 points, as did Dario Saric.
Group F
There were three games in Group E on Friday night and if you were looking for a lot of points, some thrilling comebacks and the reigning Euroleague champions being in a spot of bother once again, this was the group that gave you exactly what you were looking for.
Zalgiris Kaunas 59 – CSKA Moscow 94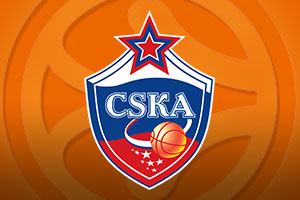 This was an absolute rout in Kaunas as CSKA grabbed their 16th win in a row against their opponents. The Russian side moved on to a 4-2 record in Group F and they never trailed in the game. The hosts are now on a 1-5 record and have endured a terrible opening half to their Top 16 campaign.
Milos Teodosic was the key man with 20 points and Nando De Colo offered up 19 points. Other big players for the Russian side were Joel Freeland, who bagged 13 points and Vitaly Fridzon, who noted 10 points in the win. The key player for Kaunas was Paulius Jankunas, who managed to grab 16 points.
Real Madrid 68 – Laboral Kutxa Vitoria Gasteiz 77
This was an all-Spanish clash and like the game in Istanbul, the away team managed to grab the win. This was the third win on the road in the Top 16 for Laboral and they move on to a 4-2 record in Group F. Madrid fall to a 3-3 record and the reigning Euroleague champions are still struggling for form.
Fabien Causeur was the key player for the winners with 15 points, Jaka Blazic notched 13 points and Davis Bertans grabbed 11 points. It was a major night for Ioannis Bourousis who celebrated his return to Madrid with 14 rebounds. Sergio Rodriguez picked up 18 points for the losers and Willy Hernagomez grabbed 13 points.
Olympiacos Piraeus 89 – Khimki Moscow Region 77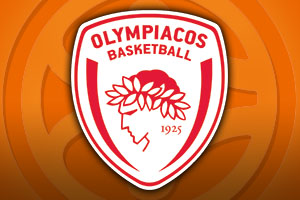 The hosts were trailing by double digits on a couple of occasions but they bounced back and got back to winning ways after having lost three games in a row. In the second quarter, the score was 27-39 and it was 44-56 in the third quarter but a 42-15 scoring run saw Olympiacos Piraeus B.C. win comfortably as they moved on to a 3-3 record. The Moscow side slipped to a 4-2 record.
Georgios Printezis grabbed 30 points, a career high, while Vassilis Spanoulis offered up 14 points, as did Daniel Hackett. Othello Hunter picked up a double-double with 10 points and 10 rebounds. For Khimki, Tyrese Rice notched 14 points and James Augustine picked up 13 points in the loss.