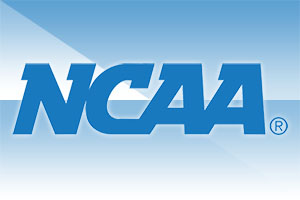 This has been a whirlwind weekend of college basketball betting and high-paced action. We've waited a long time for the March Madness to roll around again, and it has lived up to the excitement already.
Sunday 21st March scores were as follows:
Loyola Chicago 71 v Illinois 58
Baylor 76 vs. Wisconsin 63
Syracuse 75 vs. West Virginia 72
Arkansas 68 vs. Texas Tech 66
Houston 63 vs. Rutgers 60
Oral Roberts 81 vs. Florida 78
Villanova 84 vs. North Texas 61
Oregon State 80 vs. Oklahoma State 70
The Sweet 16 Round starts on Saturday 27th March, and these will be the first set of games:
Baylor vs. Villanova
Arkansas vs. Oral Roberts
Loyola Chicago vs. Oregon State
Syracuse vs. Houston
Games taking place on Monday 22nd March are as follows:
Iowa vs. Oregon
Gonzaga vs. Oklahoma
UCLA vs. Abilene Christian
Creighton vs. Ohio
Michigan vs. LSU
Florida State vs. Colorado
Alabama vs. Maryland
Kansas vs. USC
Big Ten is struggling
While we are still very much in the early days of the 2021 March Madness, it is fair to say that the Big Ten is not enjoying things its won way so far. Illinois is gone, with Loyola Chicago springing a surprise for many people with their triumph on Sunday. The second seed didn't even make it beyond the first round, and neither did Purdue.
Purdue felt that Indianapolis would provide them with something close to a home advantage. In reality, it gave them the disadvantage of going home before the majority of teams were warming up in the tournament! Michigan State bombed out in the First Four while Rutgers and Wisconsin fell by the wayside over the weekend.
Big Ten teams taking to the court on Monday include Maryland, Iowa and Michigan. Many expect Maryland to tumble against Alabama, but the other two sides enter as favourites, albeit this means little in an event that is enjoying the shocks as it rolls along.