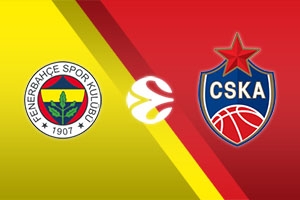 One of the spots in the Final Four has been claimed and there might be an additional name before the weekend. For now, the first task is to congratulate CSKA Moscow, who triumphed in their series against Fenerbahce by a score of 3-0. The score line in Game 3 was:
Fenerbahce Beko Istanbul 68 – 85 CSKA Moscow
On Friday 30th April, the games will be:
Zenit St Petersburg vs. FC Barcelona
FC Bayern Munich vs. AX Armani Exchange Milan
In both of these ties, the score line is currently 1-2, so both the hosts know that a win is essential if they are going to prolong their EuroLeague campaign.
Zenit St Petersburg vs. FC Barcelona
The score between on Wednesday night in St Petersburg was:
Zenit St Petersburg 70 – 78 FC Barcelona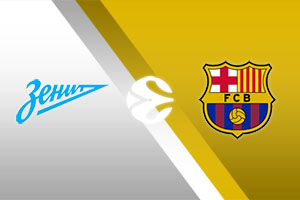 After losing the first game in the series, Barcelona have now defeated Zenit St Petersburg two matches in a row. The Catalan club stands on the brink of the Final Four, but they'll face a tough task.
Knowing that if they fail to win on Friday night they have a safety net in another game next week might lessen Barcelona's desire, and if so, that would be a dangerous thing. Even at the end of the regular season after Barcelona had tied up the important aspects, they took their foot of the gas. This invariably ended in defeat.
Those sorts of defeats can be written off, but if the same thing occurs because of a misguided desire to relax, it could be hugely detrimental to the Catalan club.
So, we should see a game where both sides are fully focuses on the importance of victory, and both teams have enough excellent players to suggest this will be the case.
Brandon Davies helped himself to a couple of late baskets that made all the difference, and he picked up 22 points and 8 rebounds over the course of the game. Other Barcelona players in double figures include Cory Higgins, with 16, Kyle Kuric, who notched 13 points, and Nikola Mirotic who grabbed 11 points in the win.
Billy Baron led the way for Zenit with 19 points. These are the players who could make a difference in Friday's vital clash.
FC Bayern Munich vs. AX Armani Exchange Milan Game 4
The score between on Wednesday night in Munich was:
FC Bayern Munich 85-79 AX Armani Exchange Milan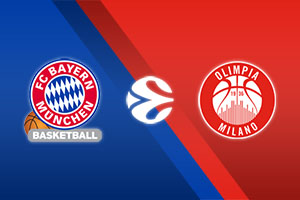 Bayern blasted back into contention with a massive win on Wednesday night. A 14-0 scoring run was influential in seeing the hosts take control of the game. Milan got back in the lead, but the Germans did just enough, replicating their 14-0 scoring run and then keeping their noses in front.
Vladimir Lucic was the main man for Munich, offering 27 points and 7 rebounds. Paul Zipser and Wade Baldwin IV both notched 11 points. For Milan, Malcolm Delaney was crucial, picking up 18 points.
These are the players European basketball betting fans should focus on when weighing up what is likely to happen on Friday night.