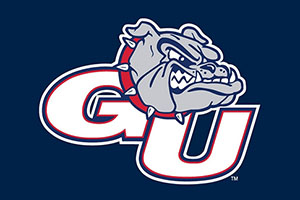 As we wait for the 2021 March Madness tournament to start, it is fair to say there is a weight of expectation on the Gonzaga Bulldogs.
The team has never won the NCAA tournament, and they've only made it to the Championship game once, losing in 2017. This is also the only time they have made it to the Final Four.
With respect to the Elite Eight, the Bulldogs have reached this stage on four occasions. The 1999 season was the first time the Bulldogs reached this stage, a great reward for a few years of consistent building.
In recent times, the Bulldogs have reached the Elite Eight in 2015, 2017 and 2019.
Of course, the Bulldogs are the number one seeds for the 2021 March Madness, and this is why a lot of people will be paying much more attention to them.
To this stage, the Bulldogs have taken part in 22 NCAA tournaments. Their combined record as we make our way towards the 2021 March Madness event is 34-22.
The team has been involved with every NCAA Tournament since 1999, so they have consistency about them, but do they have what it takes to triumph this year?
Basketball betting fans will often steer clear of the number one seed, and many people believe the Bulldogs will fall short once again.
However, in a challenging year, where the form book cannot always be relied on, is there anything to be said for the Bulldogs being the biggest bulldogs who might just take the top prize?
The Bulldogs were the number one seed in 2019, and of course, they were defeated at the Elite Eight stage. It was Texas Tech who triumphed in that game, clinching the win by a score of 75-69.
The Bulldogs will be keen to have more bite this time around.