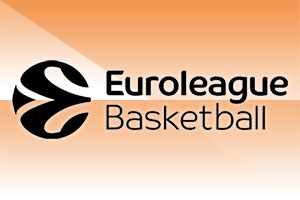 The games come thick and fast in the EuroLeague, and on Friday night, the last of the Game 2 matches conclude. As we move into the weekend, we will have a firm idea of which teams are in the driving seat for the final set of games. You never know, some of these ties could be wrapped up very quickly.
The Friday 23rd April games in the EuroLeague are:
CSKA Moscow vs. Fenerbahce Beko Istanbul
FC Barcelona vs. Zenit St Petersburg
Wednesday night had a surprise in store
Understandably, Game 2 follows the opening game, both of which took place on Wednesday evening. We had a break from the home wins that were prominent on Tuesday night, with a surprise playing out in one of the matches.
The Wednesday 21st April scores in the EuroLeague were:
CSKA Moscow 92- 76 Fenerbahce Beko Istanbul
FC Barcelona 74 – 76 Zenit St Petersburg
We shouldn't be surprised that CSKA Moscow have got their Final Four ambitions off to a flying start. In the last 18 campaigns, the Russian side have been in the final four teams on 17 occasions. This is a phenomenal record, and one the current side will not want to fall short on.
They enjoyed a comfortable win on Wednesday night, and they will be keen to take a two game lead in the series. In the 44 best of five EuroLeague Playoffs over the years, no team has overcome a 0-2 deficit, so both sides know what is at stake.
There have only been five instances of a team losing the first game on the road and coming back to win, so already, the odds are stacked against Fenerbahce.
For the hosts, Will Clyburn, with an average of 13.5 points per game and Toko Shengelia, with an average of 11.2 points per game have been in excellent form. The Turkish side will look towards to Nando De Colo, who has served up an average of 15.9 points per game as they look to level the tie as quickly as possible.
Shock home defeat for FC Barcelona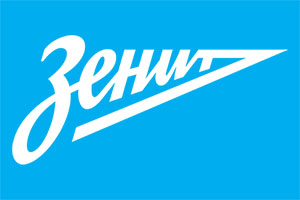 FC Barcelona came out on top in the EuroLeague regular season. As such, they freewheeled in recent weeks, dropping games to lesser fancied teams along the way. This might have been a dangerous game for Barcelona to play because they slumped to a shock defeat at home to Zenit St Petersburg on Wednesday night.
The odds are not with the Catalan club. Only once in 44 occasions has a home team lost the opening game in a five-match series and triumphed in the tie. This happened in 2009, when it was Barcelona who overcame their domestic rivals in Baskonia Vitoria-Gasteiz. They will need some of that spirit on Friday night.
Nikola Mirotic has been in fine form, with an average of 16.6 points per game for the Catalan club. Kevin Pangos, with an average of 13.3 points per game this campaign, has been impressive for Zenit.