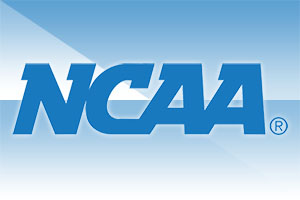 The Thursday action is a prelude to the main event, which gets underway on Friday. There are 16 games taking place on Friday, with the same scheduled for Saturday.
If you are engaging with basketball betting this weekend, you'll need to devote a lot of time, effort and energy into the process!
First Four results were:
Mount St Mary's Mountaineers 52 vs. Texas Southern Tigers 60
Wichita State Shockers 52 vs. Drake Bulldogs 53
Norfolk State Spartans 54 vs. Appalachian State Mountaineers 53
MI State Spartans 80 vs. UCLA Bruins 86
If you fancy a last-minute tinker with your bracket or bets, this is the time to do so.
First Round – Friday, March 19
Home Team
Away Team
(7) Florida
vs.
(10) Virginia Tech
(3) Arkansas
vs.
(14) Colgate
(1) Illinois
vs.
(16) Drexel
(6) Texas Tech
vs.
(11) Utah State
(2) Ohio State
vs.
(15) Oral Roberts
(1) Baylor
vs.
(16) Hartford
(8) Loyola Chicago
vs.
(9) Georgia Tech
(5) Tennessee
vs.
(12) Oregon State
(4) Oklahoma State
vs.
(13) Liberty
(8) North Carolina
vs.
(9) Wisconsin
(2) Houston
vs.
(15) Cleveland State
(4) Purdue
vs.
(13) North Texas
(7) Clemson
vs.
(10) Rutgers
(6) San Diego State
vs.
(11) Syracuse
(3) West Virginia
vs.
(14) Morehead State
(5) Villanova
vs.
(12) Winthrop
There is barely time to draw breath after the opening day of the First Round, as Saturday features a busy fixture list too.
First Round – Saturday, March 20
Home Team
Away Team
(5) Colorado
vs.
(12) Georgetown
(4) Florida State
vs.
(13) UNC Greensboro
(3) Kansas
vs.
(14) Eastern Washington
(8) LSU
vs.
(9) St. Bonaventure
(1) Michigan
vs.
(16) Texas Southern
(5) Creighton
vs.
(12) UC Santa Barbara
(2) Alabama
vs.
(15) Iona
(6) USC
vs.
(11) Drake
(2) Iowa
vs.
(15) Grand Canyon
(7) UConn
vs.
(10) Maryland
(4) Virginia
vs.
(13) Ohio
(8) Oklahoma
vs.
(9) Missouri
(1) Gonzaga
vs.
(16) Norfolk State
(6) BYU
vs.
(11) UCLA
(3) Texas
vs.
(14) Abilene Christian
(7) Oregon
vs.
(10) VCU
We roll straight in to Sunday and Monday with the Second Round, and it is only after this point that teams, coaches and fans get a chance to take stock. Well, many of the teams will be heading home, but the teams who make their way beyond the First and Second Round have a few days to start preparing for the Sweet Sixteen which starts on Saturday 27th March, and concludes on Sunday 28th March.