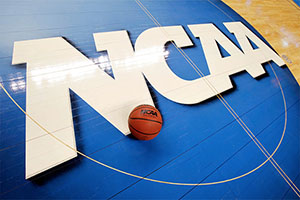 March Madness excitement hasn't reached fever pitch yet, but there is no denying excitement is starting to build for the premier college basketball tournament. As there was no March Madness in 2020, the 2021 event is eagerly anticipated, and fans across the world are scouring over the seeds, and determining who is coming out on top.
If you are preparing your bracket, or wondering where to place your words and money, you will likely have considered the top seeds already.
The Top 16 seeds for March Madness 2021 are:
Gonzaga
Baylor
Michigan
Ohio State
Illinois
Villanova
Alabama
Houston
Virginia
West Virginia
Tennessee
Oklahoma
Iowa
Texas Tech
Texas
Missouri
If you are considering your March Madness betting options, you will give serious consideration as to whether it is worthwhile backing the top seed. Gonzaga are definitely in with a shout, but many people prefer to not place money on the favourite.
The return from backing a NCAA Basketball winner isn't always too appealing, and there is a lot more satisfaction from backing an unexpected winner.
However, it should be noted that the number one seed isn't necessarily an indicator of success. Since 2001, only one top seed has come out on top in the March Madness tournament. Ever since the tournament was expanded to 64 teams, which occurred in 1985, the top seed has only won the tournament four times.
Kentucky lived up to their billing in 2012, but even then, they weren't backed by a high number of college basketball fans. It might be that Gonzaga will buck that trend this year, but many basketball fans will be looking to find a team who can upset the seedings and clinch the trophy.
Thursday's NCAA Basketball Highlights by ESPN