After 20 games in the EuroCup this season, Virtus Segafredo Bologna held a 20-0 record, and they were one victory away from a place in the EuroCup final.
After 22 games, the Italian side have a 20-2 record, and their European campaign is over. All credit must go to UNICS Kazan who made history on Wednesday night in their stunning win.
Virtus Segafredo Bologna 100 – UNICS Kazan 107
This is a Semi-Final which will live long in the memory, although Bologna fans will recall it for all the wrong reasons.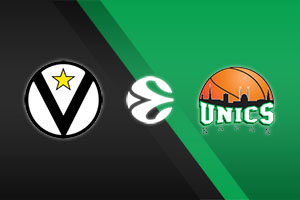 Jamar Smith and Okara White were the key players points-wide for the winners, both grabbing 22 points each. This is the sort of form these players will be desperate to take into the final. If there is a repeat of this duo working their magic, there is no reason why the side from Kazan cannot claim the EuroCup.
John Brown also added 20 points and 8 rebounds, Nate Wolters offered 17 points, and John Holland provided 14 points for the winners.
Milos couldn't drag his team to victory
Milos Teodosic was once again the key player for points on the court, helping himself to 25 points in total. Marco Belinelli also pitched in with 24 points, so there was some great play from Bologna. However, it wasn't to be enough; and there will be a sense of what might have been from the Italian side.
However, you must give credit to UNICS Kazan. When you face a team who has won 20 games on the trot, and they hold a victory over you in the series, it can be easy to crumble. The side from Kazan hustled in their home game to level the series, and then they took things to a whole new level in Italy.
Kazan made some history this week
With respect to history, the side from Kazan can claim: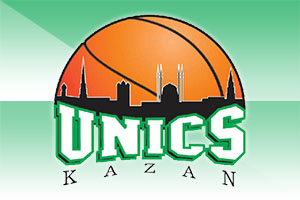 Being the first team to ever win the third game of the EuroCup Semi-Finals on the road
Being only the third team to win any third game in the EuroCup on the road
Unicaja Malaga and MoraBanc Andorra were the previous teams to achieve this accolade.
UNICS Kazan will also be delighted to know this win grants them entry to the 2021/22 EuroLeague, which is a massive boost to the club.
The EuroCup Finals starts on Tuesday 27th April, and the opening game is:
UNICS Kazan vs. AS Monaco
While we are nearing the end of the season, European basketball betting fans still have plenty of opportunities to get involved over the next few weeks.