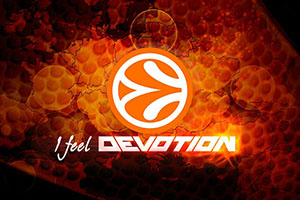 Just the two games meant Friday night was a quiet affair in the Euroleague Top 16 this week but both of the groups saw action and head to head records are now being decided in the second half of the group games.
Group E
Crvena Zvezda Telekom Belgrade 91 – Anadolu Efes Istanbul 82
This was a massive win for the home team in a game that was nip and tuck until very late on. The fact that there were four ties in the fourth quarter tells you plenty about the game but at 73-73, the hosts took control. A 14-2 scoring run, fuelled by Nemanja Danjubic providing 5 straight points and then finished off by Marko Guduric grabbing 5 consecutive points, saw the hosts cruise through in the end.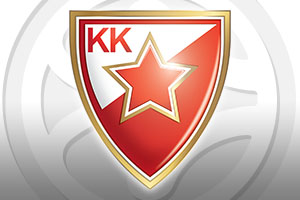 This win sees Belgrade sitting with a 5-3 record and a share of third place while the away team drop to 3-5 and perhaps more concerningly for the Istanbul side, they would now lose a head to head with Belgrade if it comes down to it.
Maik Zirbes offered up 14 points and 9 rebounds in the win, Guduric grabbed 14 points and 5 assists, Vasilije Micic provided 13 points and Branko Lazic provided 10 points. For Efes, Dario Saric provided 19 points and 8 rebounds, Cedi Osman offered up 18 points, Jon Diebler grabbed 16 points and Bryant Dunston provided 11 points in the loss. Thomas Heurtel was once again the key man for assists, providing 11 in the loss.
Fenerbahce lost their first Top 16 game this week but still lead the way with a 7-1 record while Lokomotiv Kuban Krasnodar have a 6-2 record. Both Crvena Zvezda Telekom Belgrade and Panathinaikos Athens are 5-2 while Anadolu Efes Istanbul are 3-5. This leaves three teams on a 2-6 record, Darussafaka Dogus Istanbul, Unicaja Malaga and Cedevita Zagreb.
Group F
FC Barcelona Lassa 82 – Olympiacos Piraeus 66
Both of these teams have tasted Euroleague glory in the past but going into this game, they were both languishing nearer the foot of Group F. It was a vital win for the hosts, which not only moves them to a 4-4 record and fourth place in the group (the final play-off spot), it sees them take the head to head advantage over Olympiacos, if it comes down to it. The Greek side have now lost five out of six games in the Top 16 and have a 3-5 record.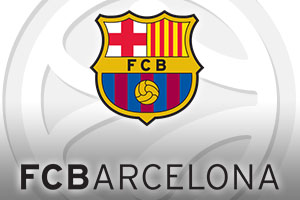 The Greeks started brightly, going 5-13 ahead but FC Barcelona quickly took control of the game and were 45-31 ahead at the break. This was a lead that the Catalan club maintained in the second half.
Tomas Satoransky grabbed 14 points for the winners, Juan Carlos Navarro grabbed 13 points, Joey Dorsey provided 12 points and Samardo Samuels provided 11 for the winners. Daniel Hackett grabbed 16 points in the loss, Georgios Printezis provided 12 points and Vassilis Spanoulis notched 11 points for the Greeks.
After 8 games in Group F, CSKA Moscow and Laboral Kutxa Vitoria Gasteiz have a 6-2 record while Real Madrid are 5-3 so far. Barcelona are 4-4, as are Khimki Moscow Region while Olympiacos have a 3-5 record, as do Brose Baskets Bamberg. Zalgiris Kaunas are at the foot of Group F with a 1-7 record.