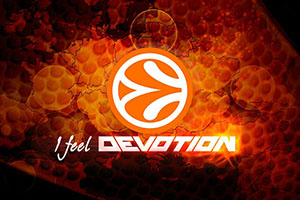 At the end of Round 2, three teams have perfect 2-0 record and 2 teams have 0-2 records. A lot can change before the end of this round but if the action maintains the level of quality and drama that it served up on Friday night, basketball fans are going to love what the Euroleague Top 16 offers this year.
Group E
There were three games in Group E on Friday night and they were all nail biters. The games were decided by a point, two points and three points so there was a lot of drama and excitement for Euroleague basketball fans on Friday evening.
Lokomotiv Kuban Krasnodar 78 – Anadolu Efes Istanbul 77
This was a game that went right to the wire and the host team pulled off a brilliant fightback to steal the game. The team from Krasnodar were 9 points behind in the last quarter but Malcolm Delaney inspired the team and it was Ryan Broekhoff that made the difference with just 22 seconds left on the clock. Delaney managed to grab 25 points in total in a game that left some fans dizzy. In the final five minutes there were four ties and five lead changes, so this was a game that was action packed. It may have been a different outcome if Derrick Brown managed to sink a three point shot in the last second but he just failed to take the chance. This was the first time Brown was back in the Basket Hall playing for a different team, and it was a cruel return for the player.
Anthony Randolph provided 16 points and 9 rebounds while Victor Claver provided 12 points for the winning team. Efes were supported by Thomas Huertel who grabbed 16 points and 6 assists, Derrick Brown notched a double-double with 15 points and 11 rebounds while Cedi Osman provided 11 points in the loss.
Crvena Zvezda Telekom Belgrade 65 – Fenerbahce Istanbul 68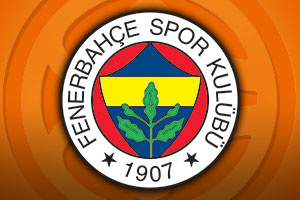 Belgrade is a tough destination for away teams but Fenerbahce grabbed a big away win and in doing so, they notched their third triumph against Crvena Zvezda this season. This was also their second win in the capital of Serbia this campaign and it was the Turkish team's biggest win since a 52-82 defeat of Opel Skylines back in 2004/05. The away team are now on a 2-0 record and the hosts have a 0-2 record. With a 0-11 run and a 1-12 run in the first half, the Turkish team were in full control for most of the game and held a 28-41 lead at half-time.
Jan Veseley grabbed a big double-double with 15 points and 15 rebounds and he also managed to obtain 5 blocks, which ties with the club record. Luigi Datome offered up 21 points and there was also a double-double for Bobby Dixon who notched 17 points and 11 assists. Ekpe Udoh grabbed 12 points and 7 rebounds while Pero Antic provided 12 points in the win. For Zvezda on a very disappointing night, Quincy Miller grabbed 21 points, Marko Gudric provided 9 points and Stefan Jovic offered 8 points.
Panathinaikos Athens 68 – Unicaja Malaga 66
This game had the potential to be a classic and given that it went down to the final shot after a long of to-and-fro is a testimony to both of these teams. They now have a 1-1 record with the hosts grabbing their first win of the Euroleague Top 16 this season. Dimitris Diamantidis was on top form, offering 17 points for the winners while Jamar Smith provided 22 points for the away team. At half-time, the hosts were hour points ahead, 37-33 and at the half-hour mark, it was 58-55. This was the cue for Malaga to move on and a Carlos Suarez effort from distance helped them to take the 61-62 and then they moved into a 64-66 lead in the final minute. A triple from Feldeine put the hosts ahead only for Jamar Smith to try, and fail, from downtown at the death, allowing the hosts to breathe again and claim a solid win.
Group F
There was just the one game in Group F on Friday night but it was a convincing win for the home team, which meant that scores of German basketball fans enjoyed a brilliant start to their weekend.
Brose Baskets Bamberg 96 – Zalgiris Kaunas 63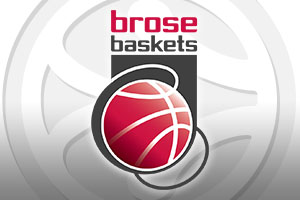 When you are still waiting on your first ever win in the Top 16, you'd settle for any sort of victory. However, Brose Baskets Bamberg rewarded their fans patience with a stunning demolition job of Kaunas on Friday night. After 21 defeats at this stage of the Euroleague, the team from Bamberg finally have a result in the win column. There was an added sense of joy because the hosts had lost in their previous 8 games to Kaunas as well, which means that this was their first win against these opponents.
The win was the biggest winning margin that Kaunas have enjoyed, 33 points, and their 96 point tally is their equal best in the Euroleague. Jan Strelnieks grabbed 19 points and Nikos Zisis provided 18 points. There was a double-double of 15 points and 10 rebounds for Nicolo Melli and Darius Miller offered up 13 points, while Patrick Heckmann provided 11 points and Daniel Theis grabbed 10 points. Olivier Hanlan provided 17 points for Kaunas while Ian Vougioukas offered 12 points for the losing side.